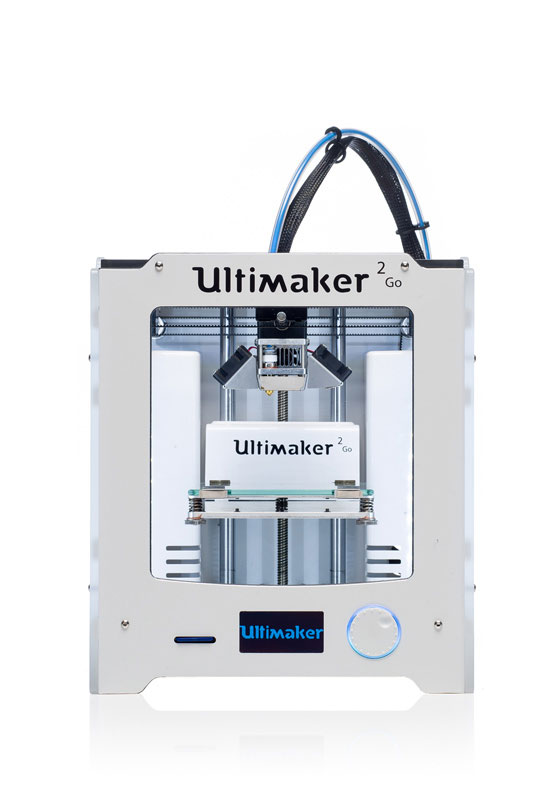 Hey Guys, just a heads up that
Innofil3D is running a contest
and they're giving away an Ultimaker 2 Go! Two things we use daily to bring you cool stuff is Ultimakers and Innofil filaments! So check it out for a chance to win your own. Read on to learn about some of our filament trials and tribulations and seldomly discussed characteristics of cheap and premium filaments.

So if you've seen much of our work you'll know we use Ultimaker 2's to create our stuff. (and previously Ultimaker originals). They are wonderful machines, but we seldom talk about filaments. This is a good segway into what we use and why, when to use good filament and when to use the cheap stuff. We use OEM filaments the most, but a close second is innofil filaments especially when it comes to 3D hubs prints, print kits or otherwise prints that require reliability and surface quality above all else.

We've tested a lot of filaments.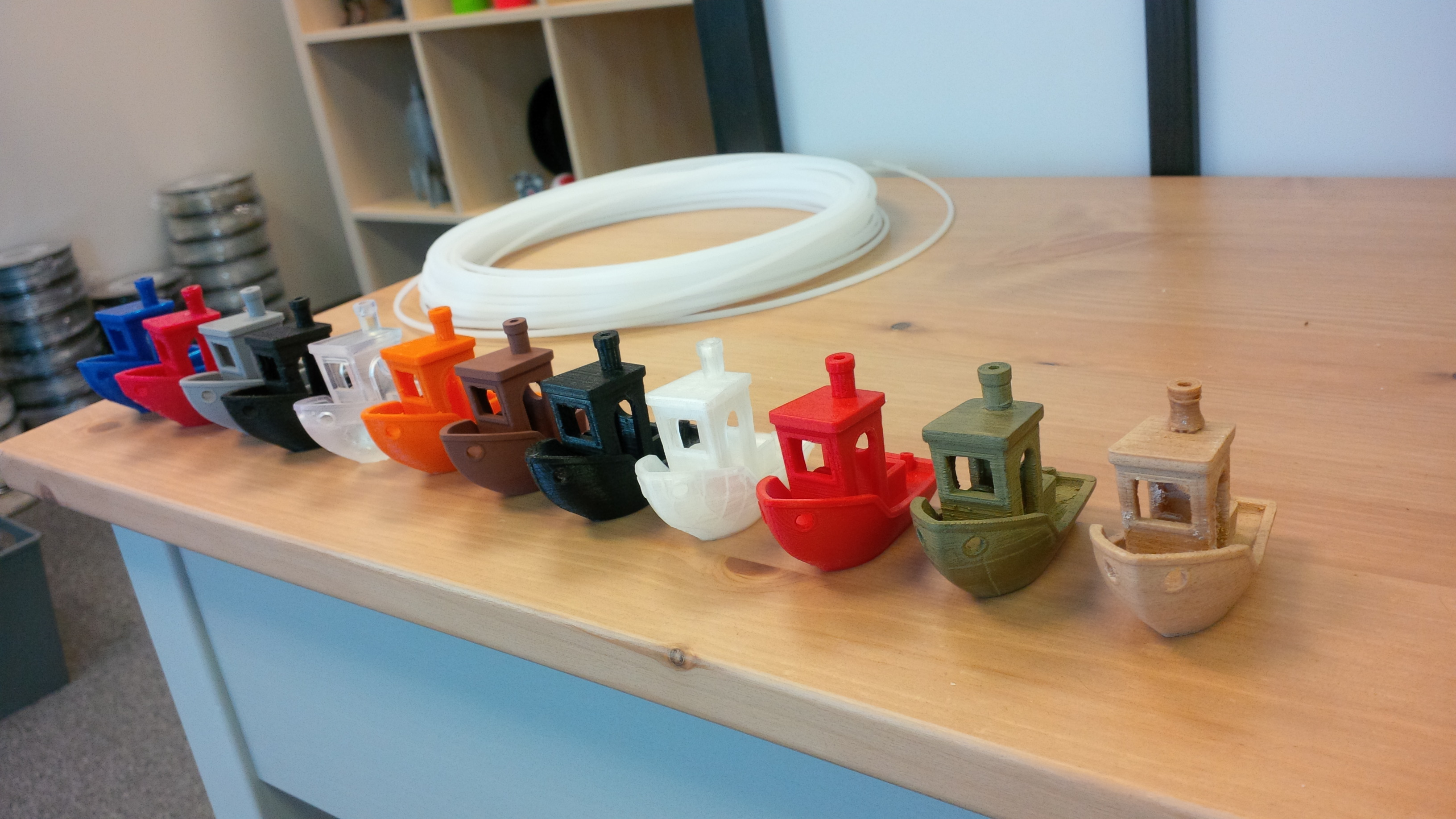 This is just a fraction of the filaments we try out and keep around the shop. We paint a lot of our pieces so what's important to us is print quality and reliability. We're often on a tight schedule and a failed print could put is a day or two behind schedule instantly. The main causes of failure is often delamination from the buildplate, and this is the BIGGEST difference in filament quality that virtually no one talks about.

Consistent diameter filament is actually not that hard to find at a relatively inexpensive price, but what's different is it's sticking power on bare glass. We've noticed that Innofil and Ultimaker filament (when it comes to PLA) sticks almost double as well as other low cost filaments. We design with a very small footprint often (for quality purposes) and we run into frustrating problems of parts coming off the buildplate long before they're complete using cheap filament.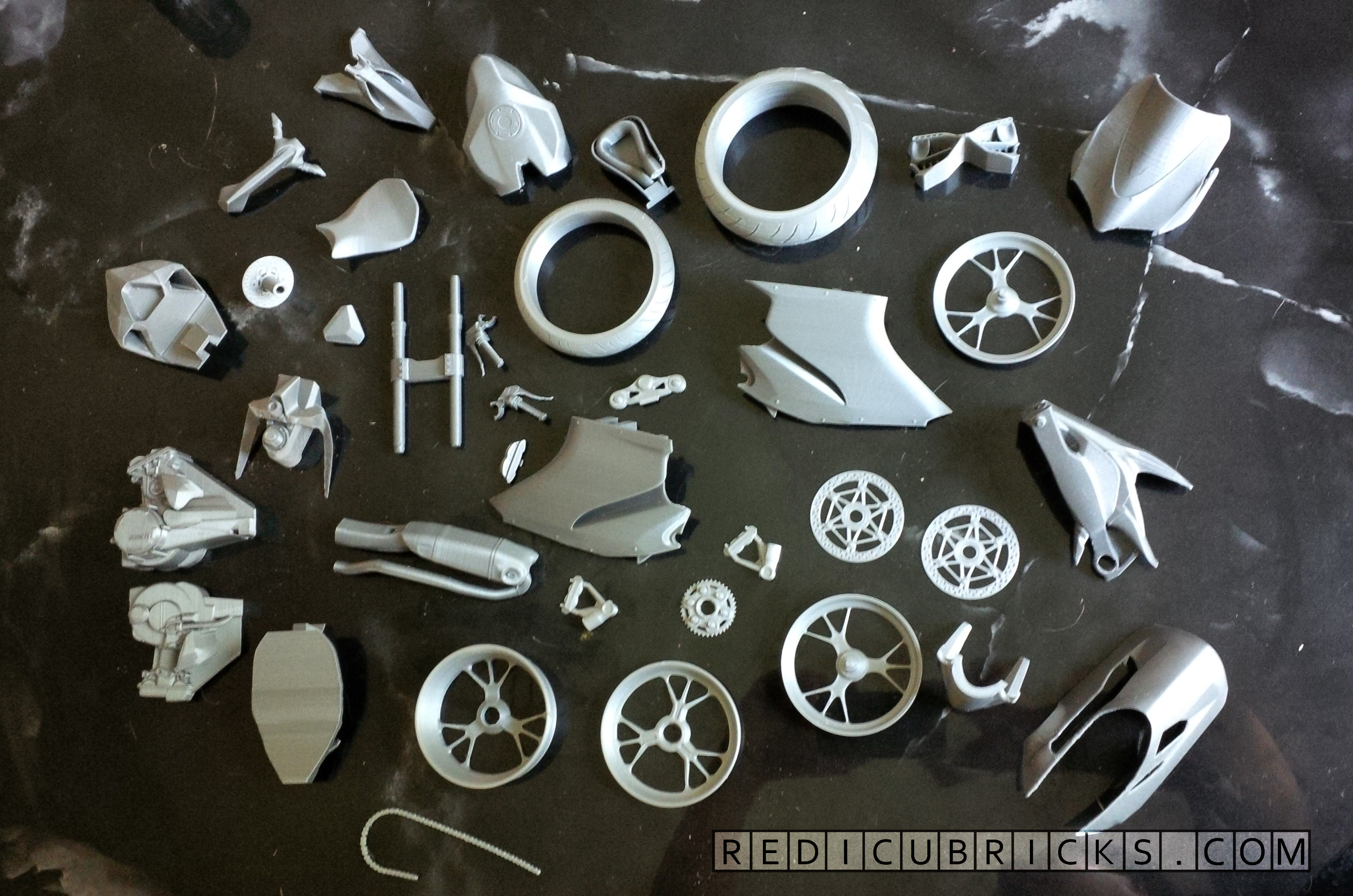 While you are able to get good surface quality on cheap filaments, you can't replicate the sticking power which means you'll need to use a brim to get it to stick for the duration of the print. On a model like this, you would need to spend as much time cleaning up the brim as you would printing. And that's no fun! So while you would save money on getting inexpensive filament, you would loose that time cleaning up brims or dealing with failed prints. So we often feel it's worth it to get good filament for prints that are for sale and critical for timing.

Surface quality the next major factor. Old or inconsistent filament will get you lines across the Z axis of your print. While I sometimes use this (like in the fallout nuke) purposefully, it's generally not a good thing. Cheap filament will sometimes be good, but premium filaments will  always be good. You pay for the consistency. If it's critical on time and quality, that's when you should use good filament.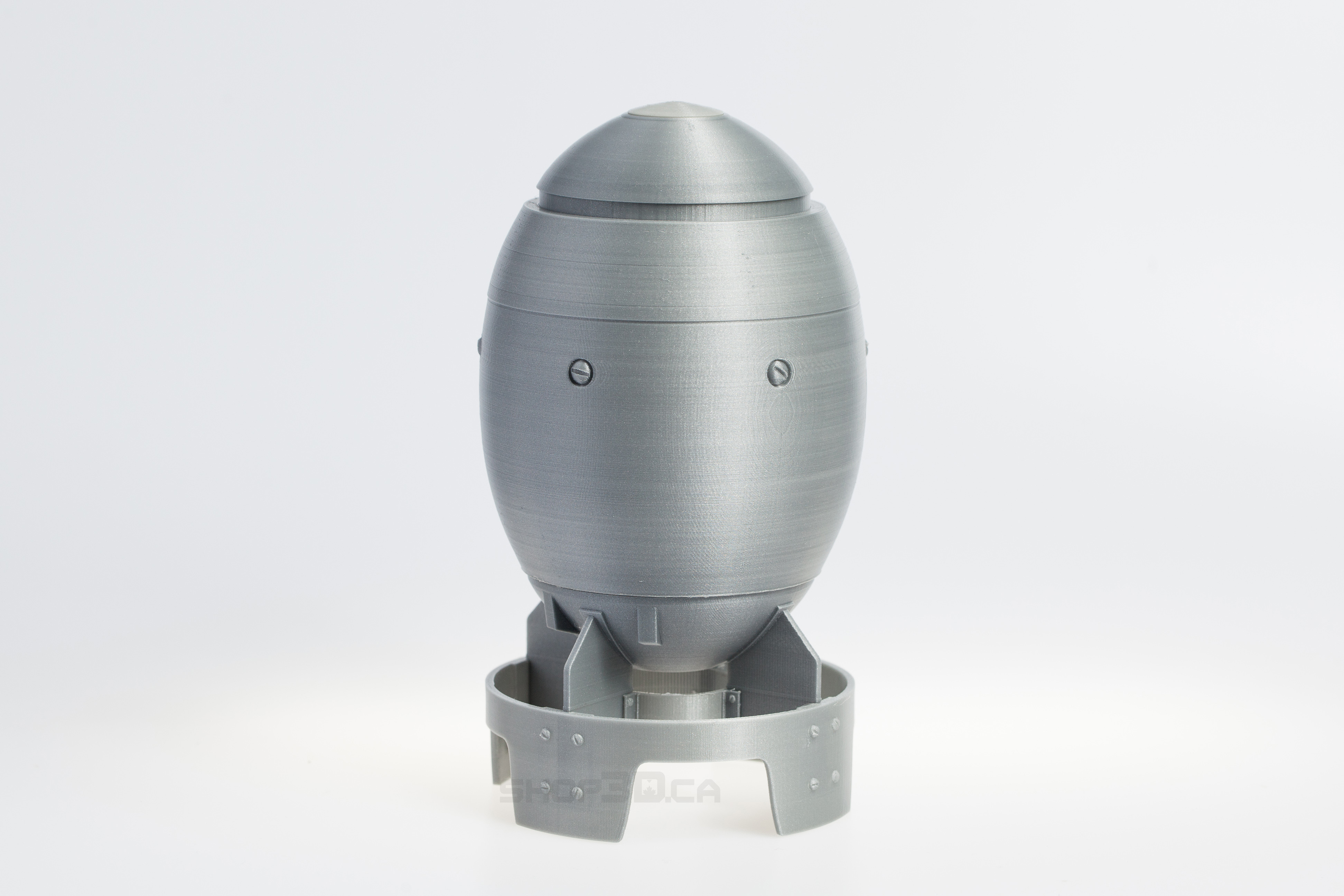 Color consistency is another factor that not a lot of people talk about. Some filaments change tones slightly as the nozzle temperature fluctuates. It's not something you usually think about, but if there's a draft in the office, or your temperature sensor is just not being super consistent it will introduce slightly darker or lighter lines in your prints. They are minor, but affect the final look of your model. We've noticed especially with cheaper brands of filament that are slightly more translucent, they suffer from this to a great effect. If you want a homogeneous consistent color on your prints, stick with the better stuff. If you're painting over top then it matters less what you use.

It might sound like I'm against cheap filament, but what I'm trying to get at are the differences I see between cheap and premium filaments and how they affect workflow. What's important is knowing when to use which filament, and it will make your 3D printing process a much more enjoyable experience. I see a lot of people defaulting to inexpensive filament, and then complain that prints are not sticking to the bed so they apply glue and hairspray, miss their deadlines or run into unexpected warping issues and complain their printer is acting up, never considering that it is their choice of filament that is causing their pains. So stock both premium and cheap filaments and use them for their intended purpose!

Anyways, Innofil is giving away filaments, so here's an opportunity to try it out for free if you win!


Full Disclosure:  

Redicubricks is affiliated with Shop3D.ca who in turn stock merchandise from Ultimaker and Innofil mentioned above.