I made a lightsaber for May the 4th be with you day! You can download and print your own… read on! Based as closely as possible to this guy.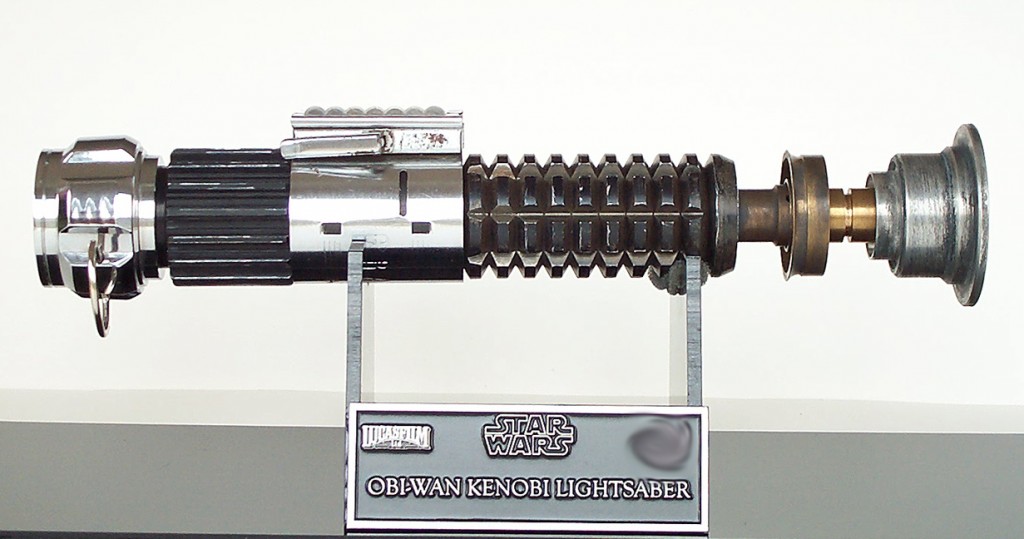 Here's the raw print, dry assembled, printed on my Ultimaker 1, took around a day at 0.12 mm layer height. Came out quite nice!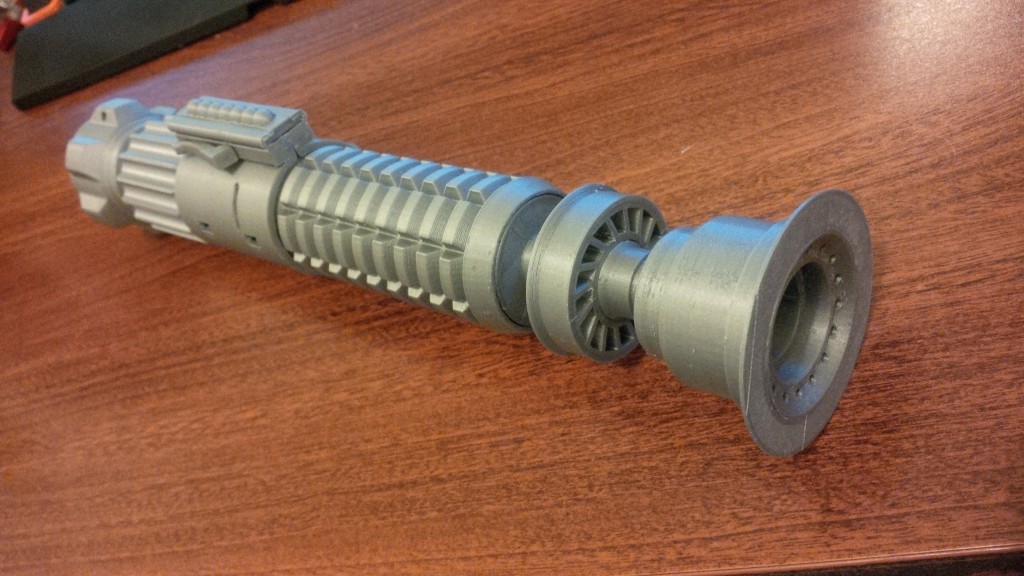 And here's the final piece! (details on how it's made to come later) I went for the rusty weathered look, 3D printed stuff lends itself to that I think.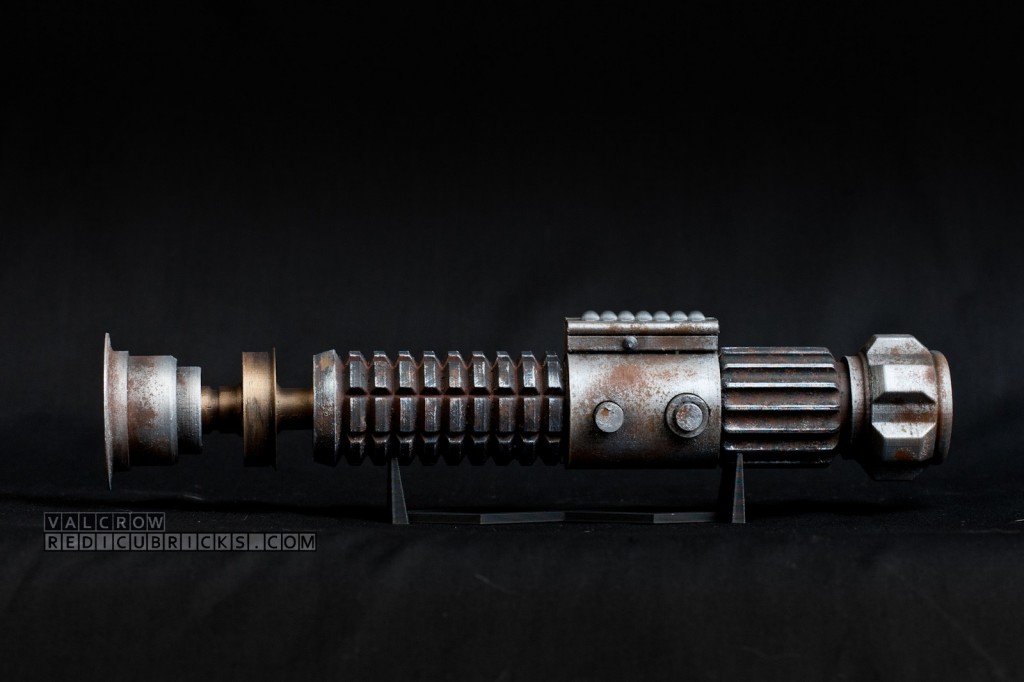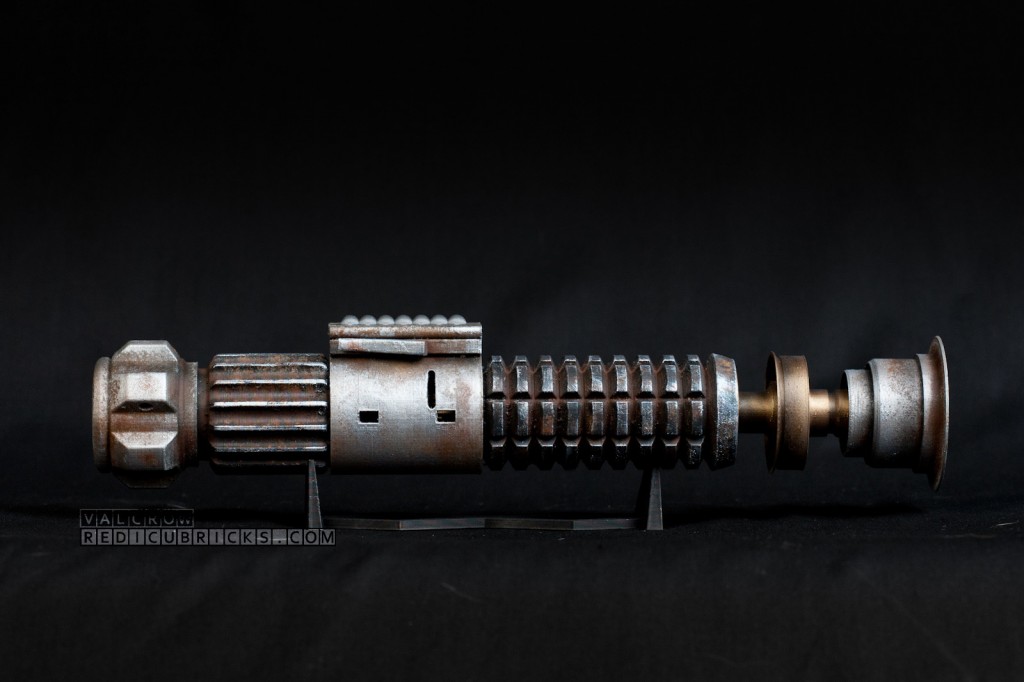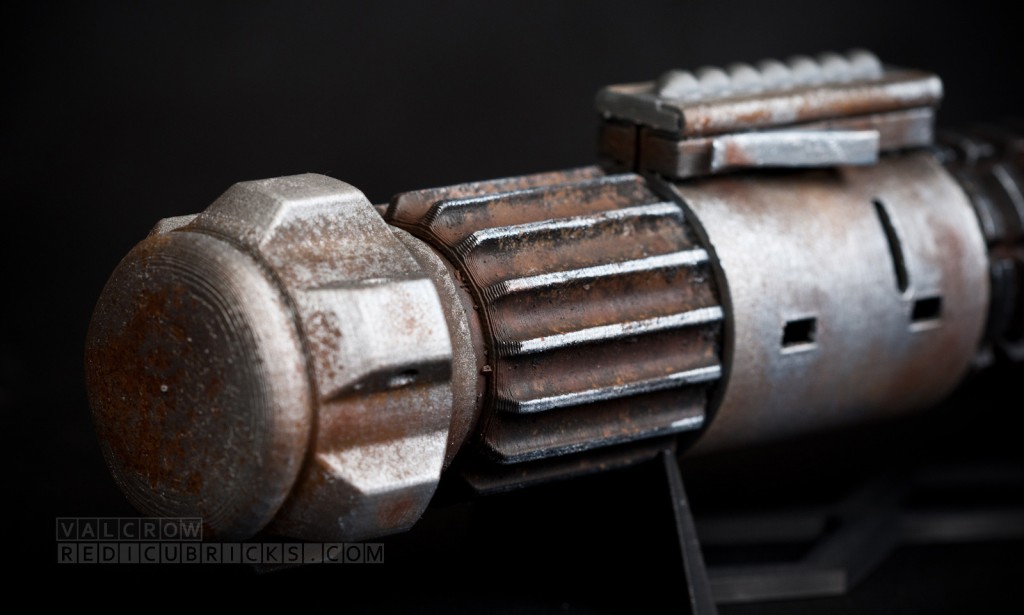 Print lines.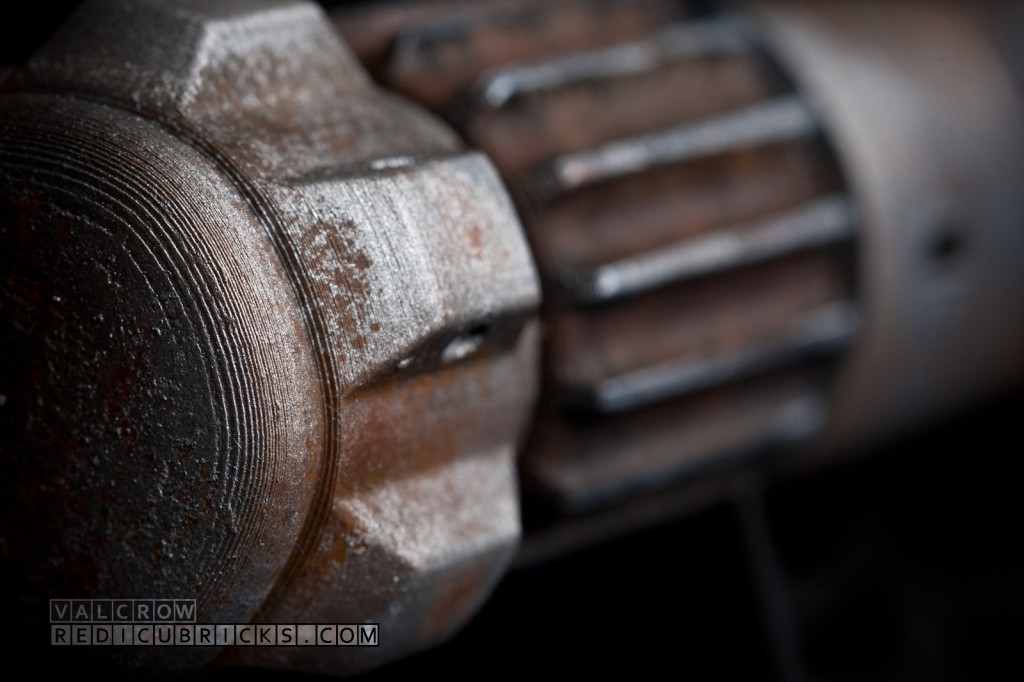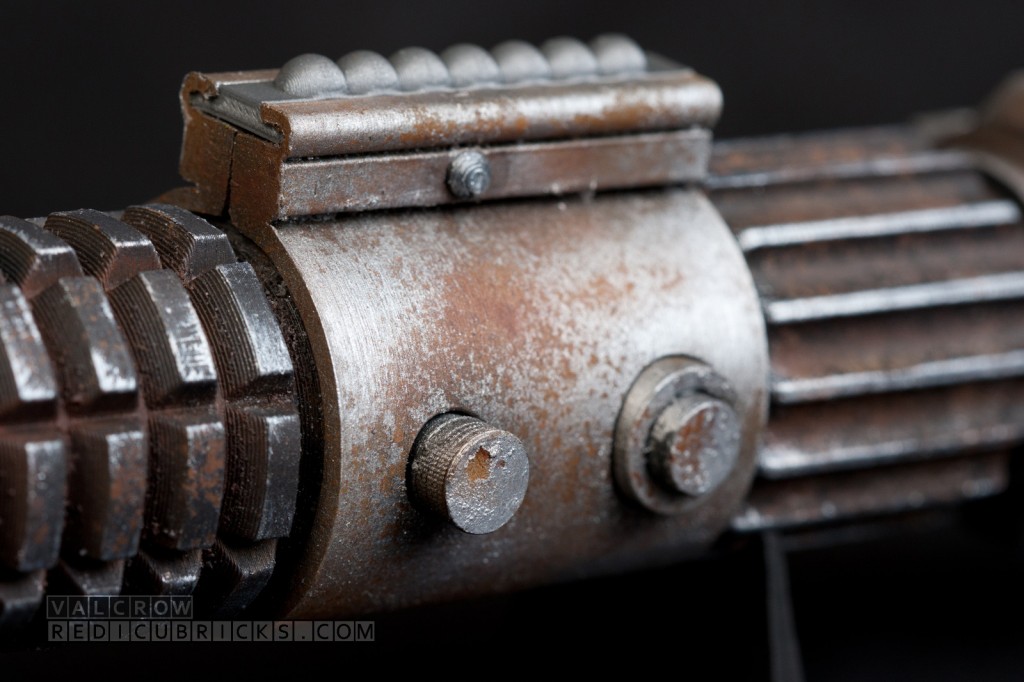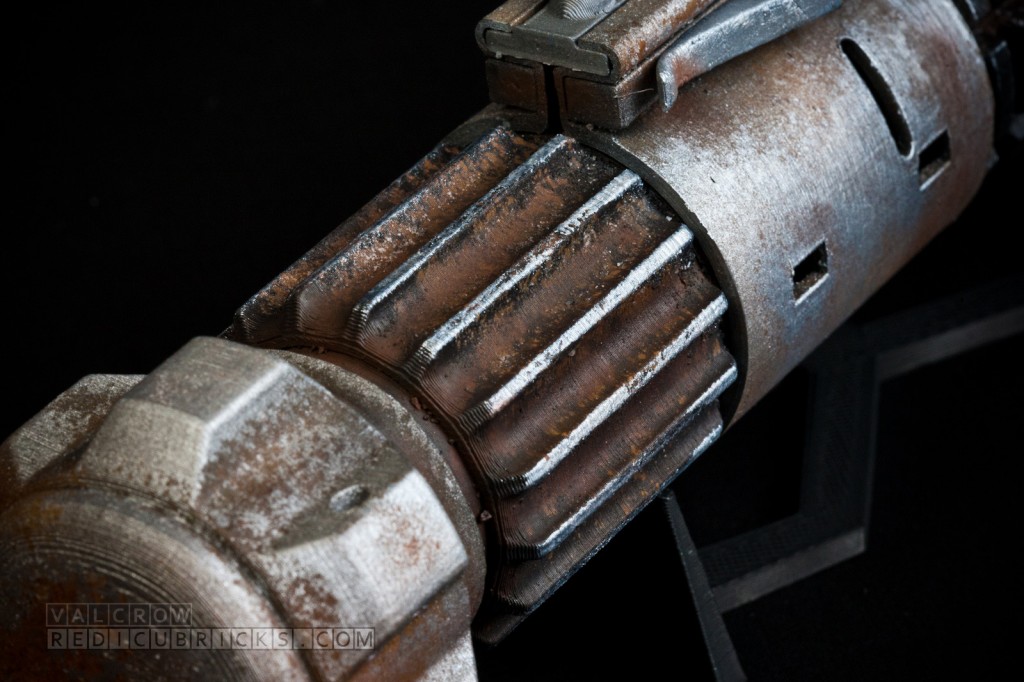 The bubbles are suppose to be clear, but I didn't have any transparent filament :/ still, they printed very nicely.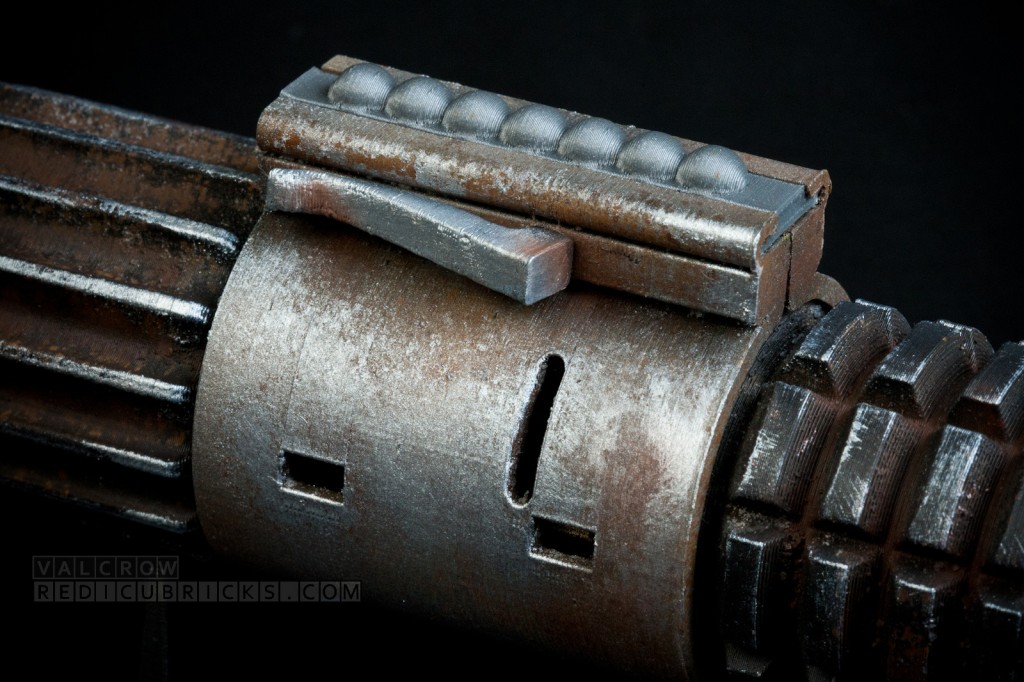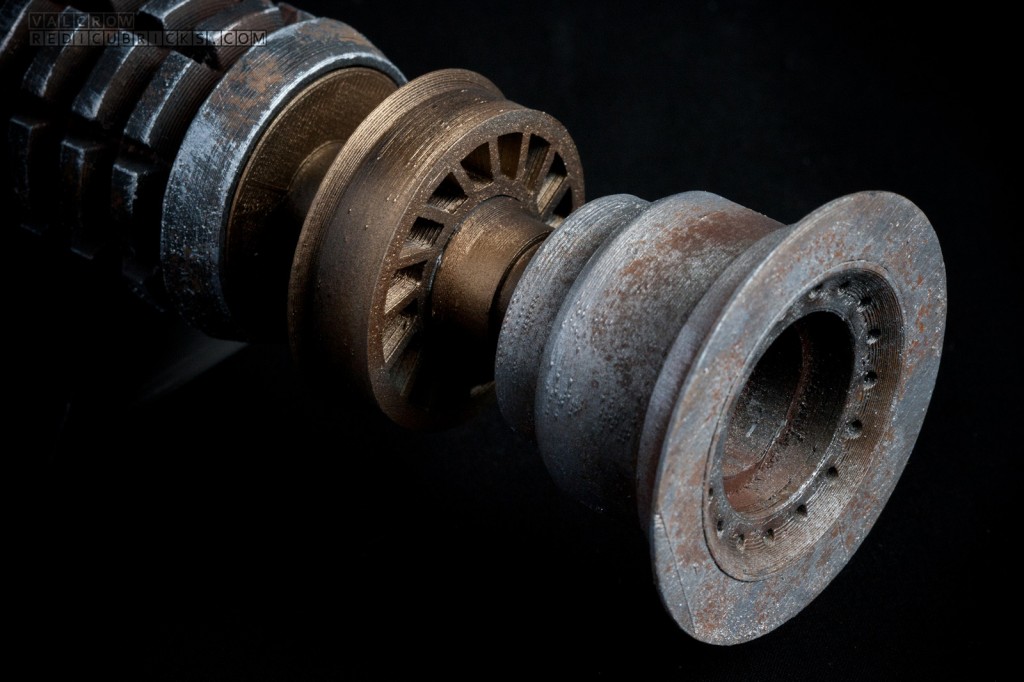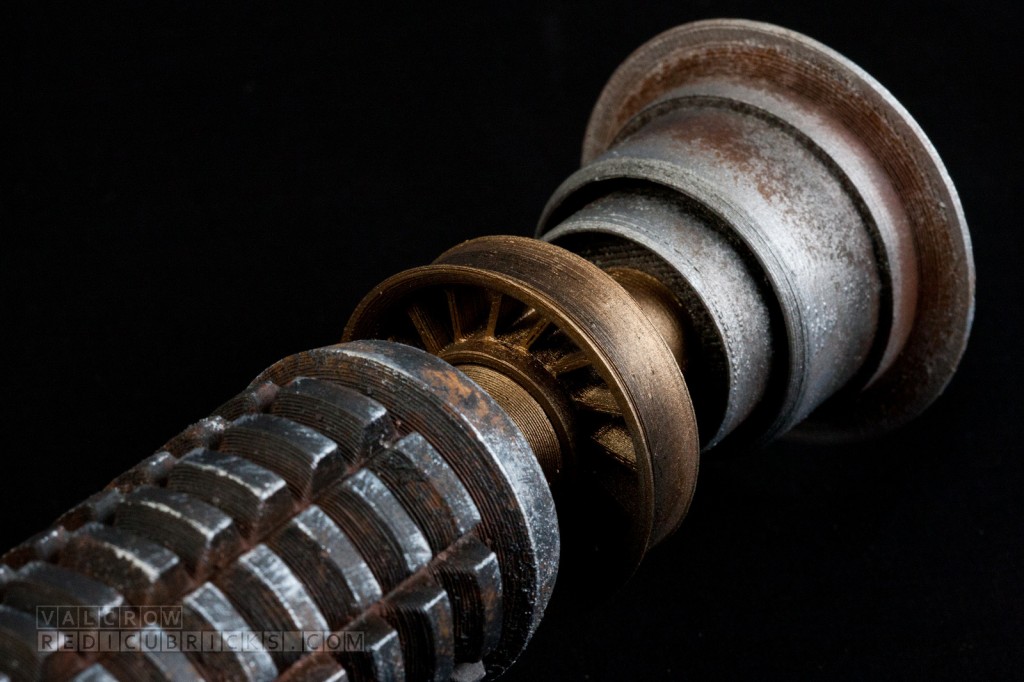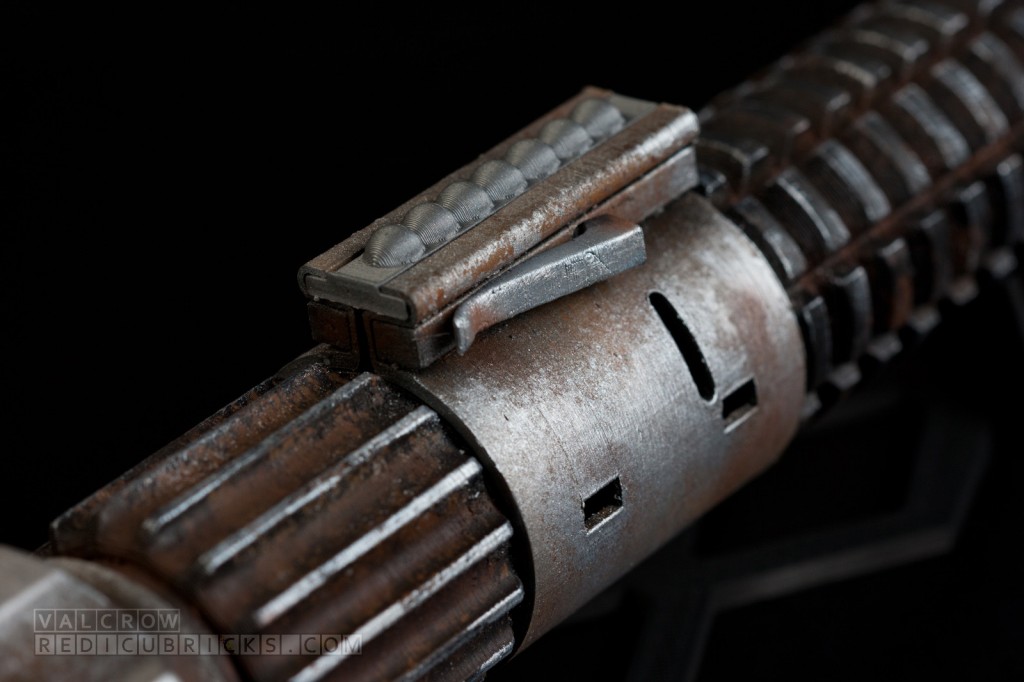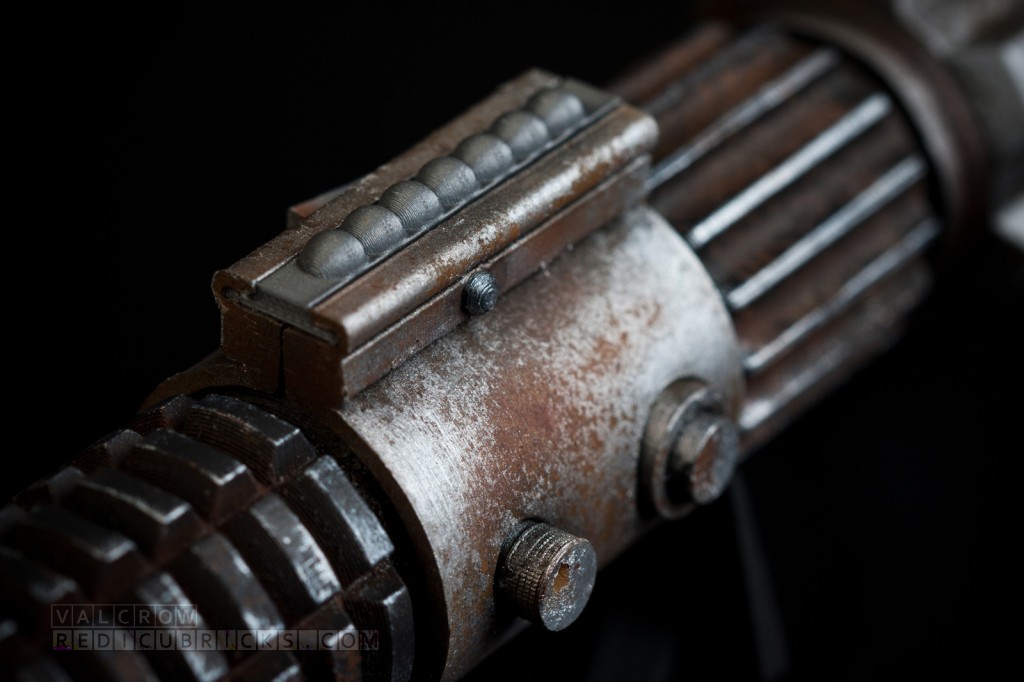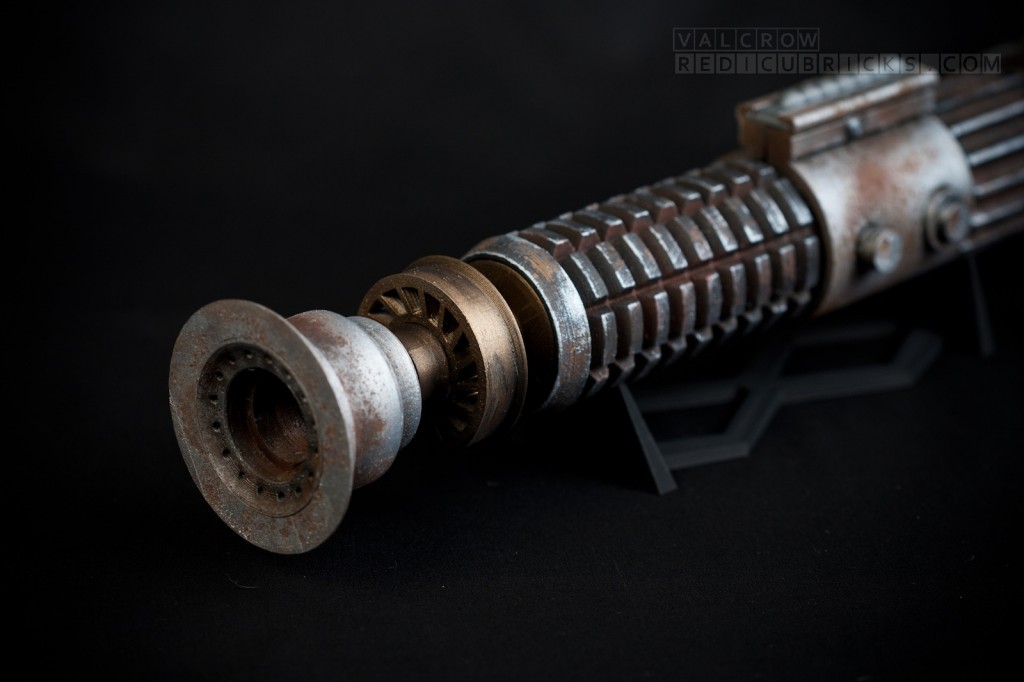 Baby light saber at 50% size for comparison.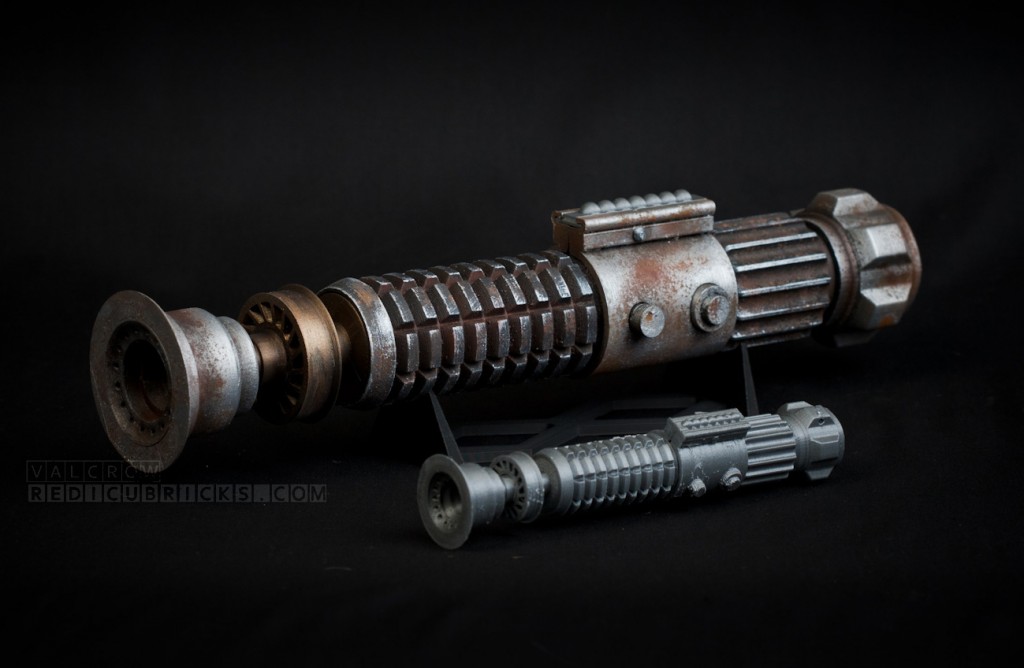 I printed a glow in the dark PLA blade and illuminated with a 1w blue laser… which appropriately looks like a lightsaber by itself.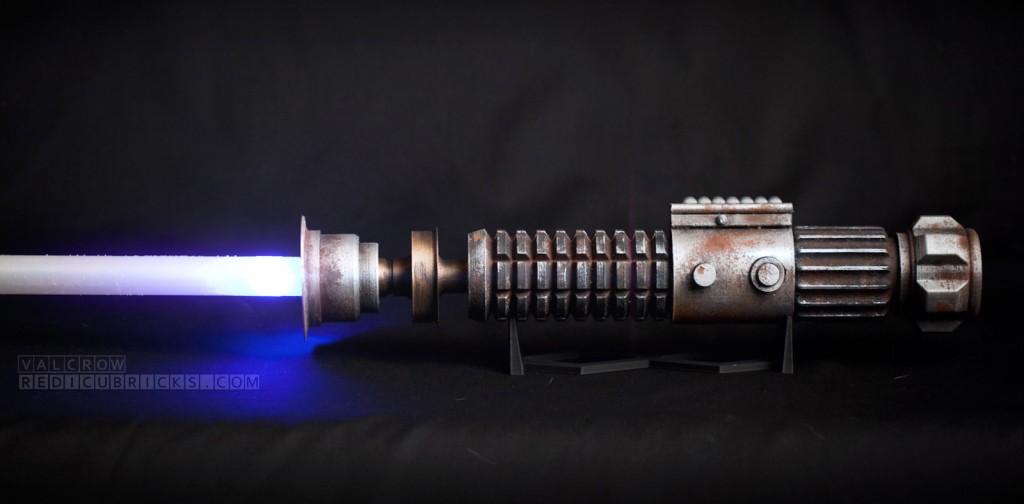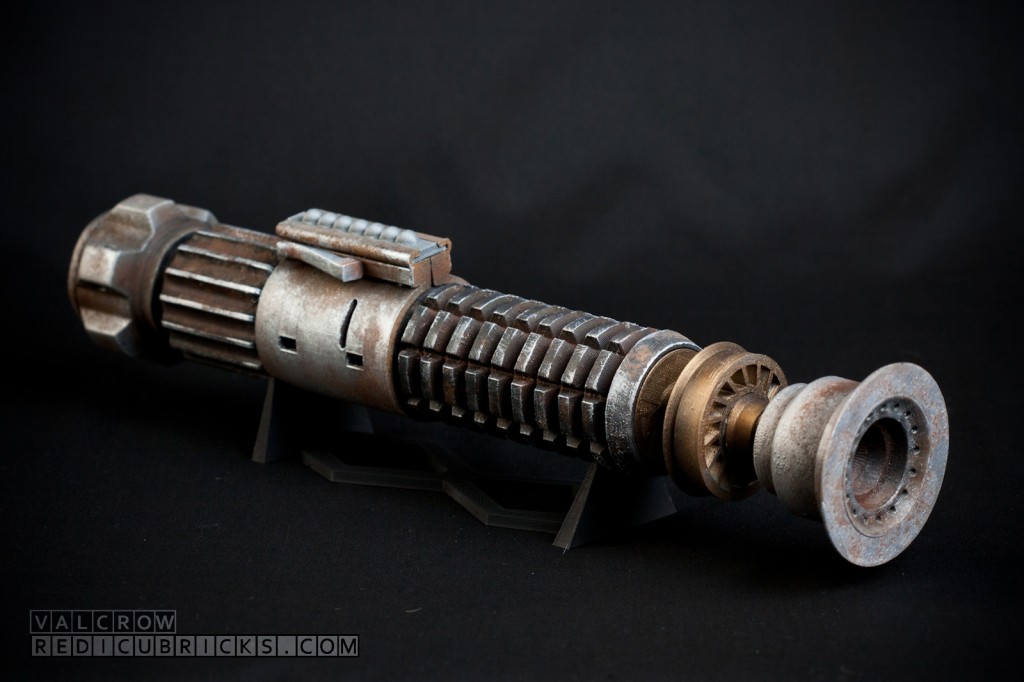 Thanks for looking! More to come later… But in the meantime: You can download and print your own here on
Youmagine