Since the airbrush was a success on the catapult, it's time for something bigger! Step by step. Raw
Printed V2 Atlas
, Puttied major gaps & Disassembled.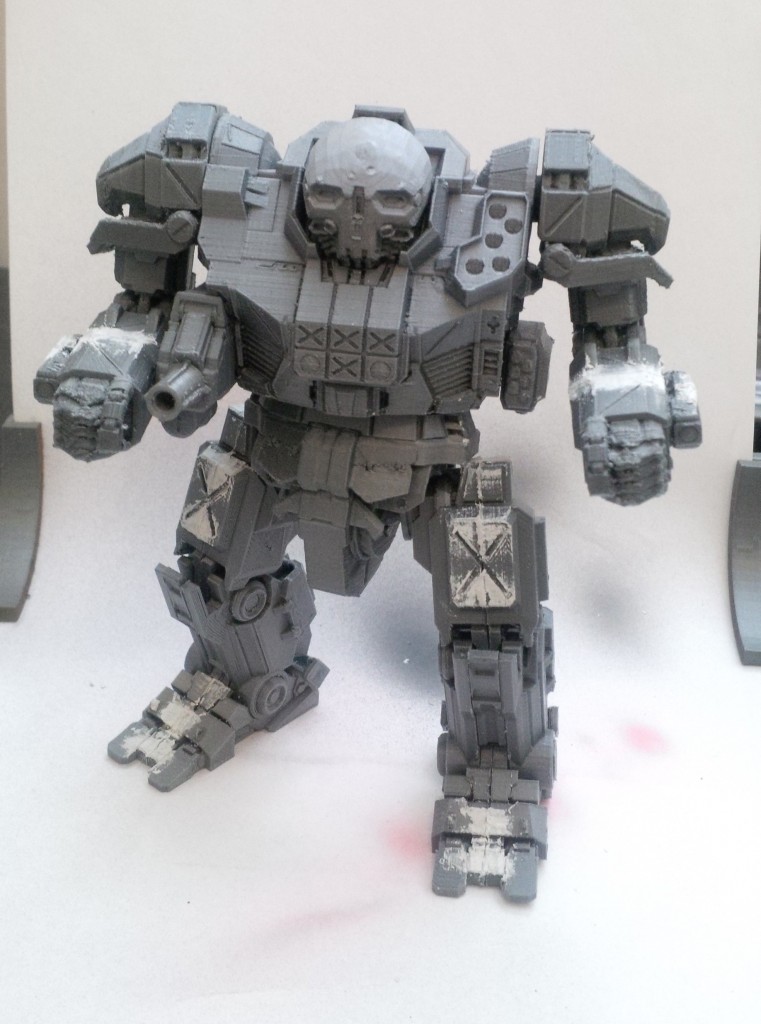 Ok, not totally disassembled.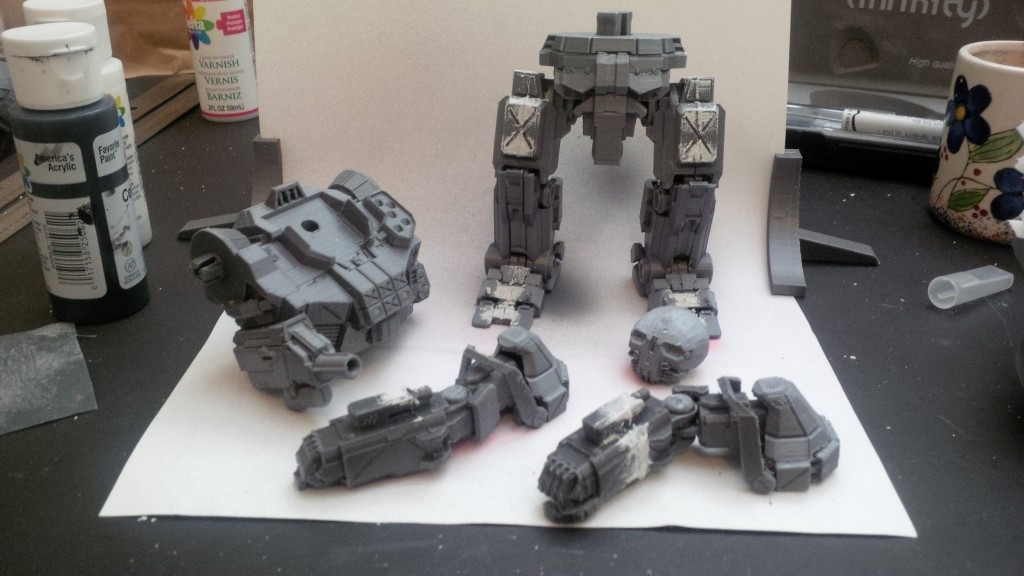 Black Vallejo Polyurethane Airbrush primer. great stuff.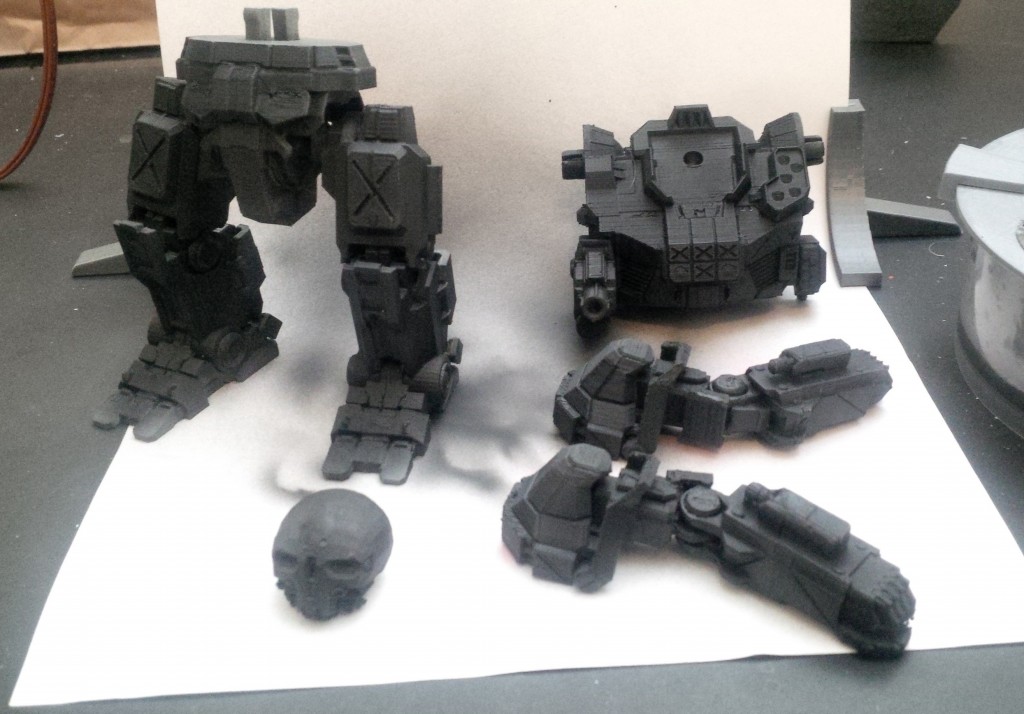 Pre-shading with white. (just spraying into the raised areas. avoiding the shadows.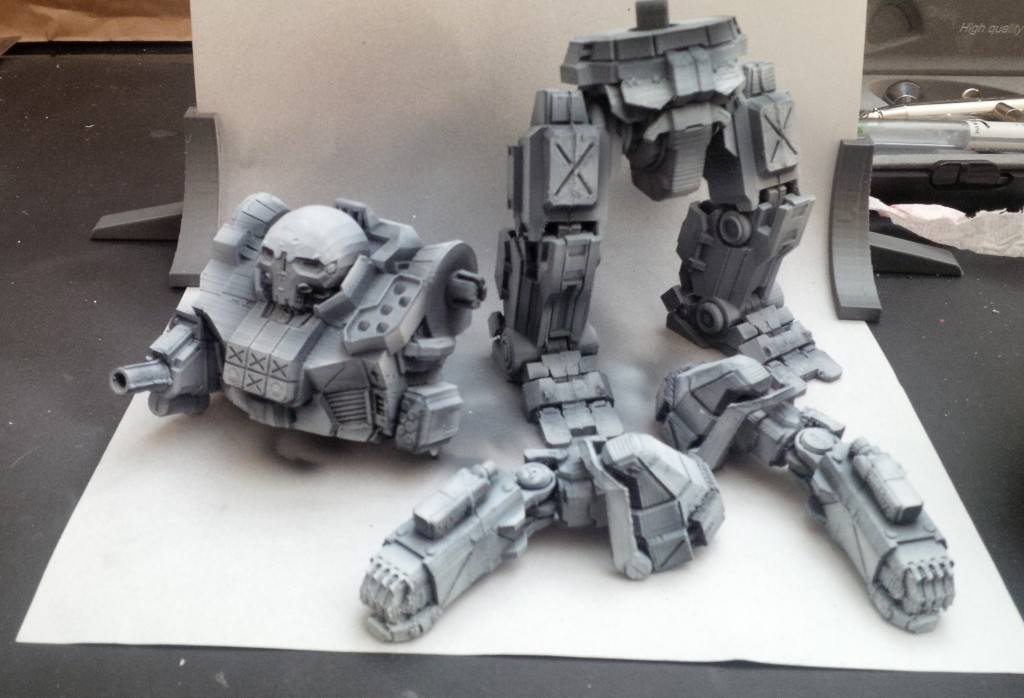 First basecoat colour of ancient citidel colours ultramarine blue, thinned down for airbrush.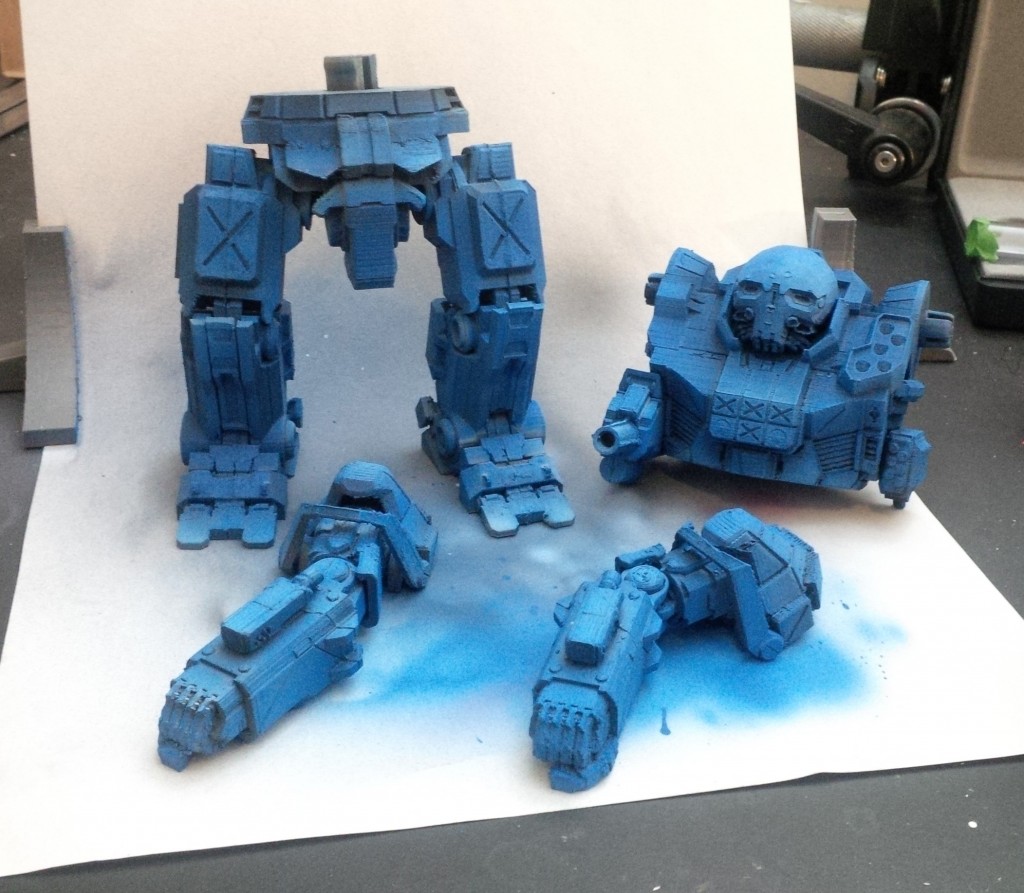 Added a bit of white and yellow to the blue mix for highlights. (it's very subtle)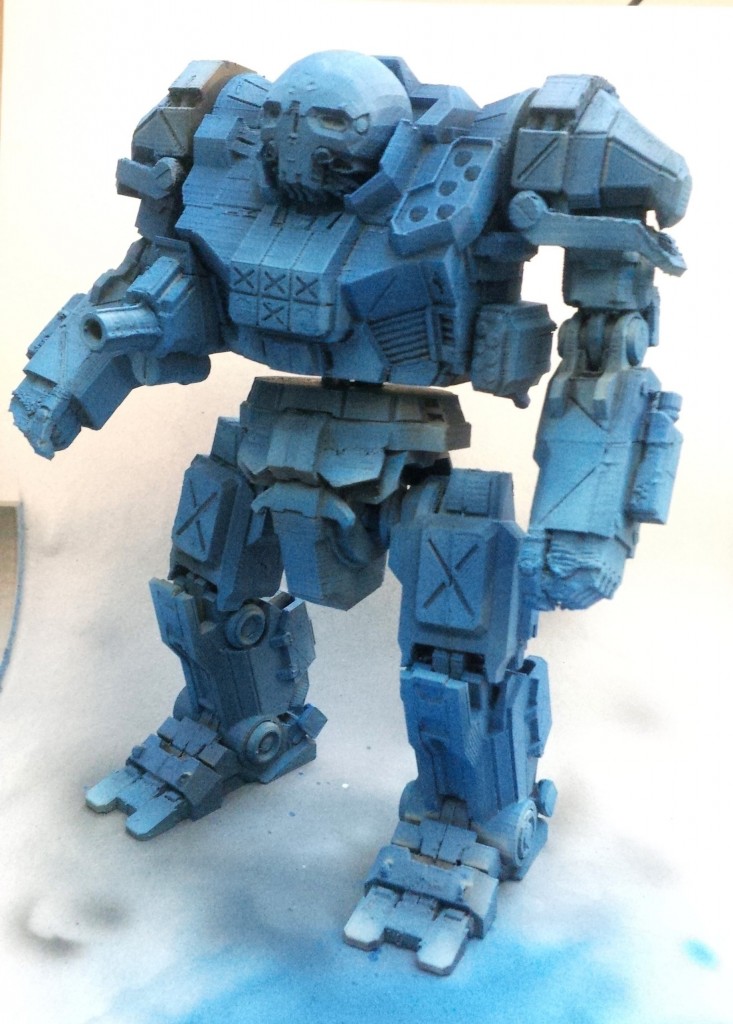 Added some black and brown to the blue and sprayed in sh adow areas. More contrast now…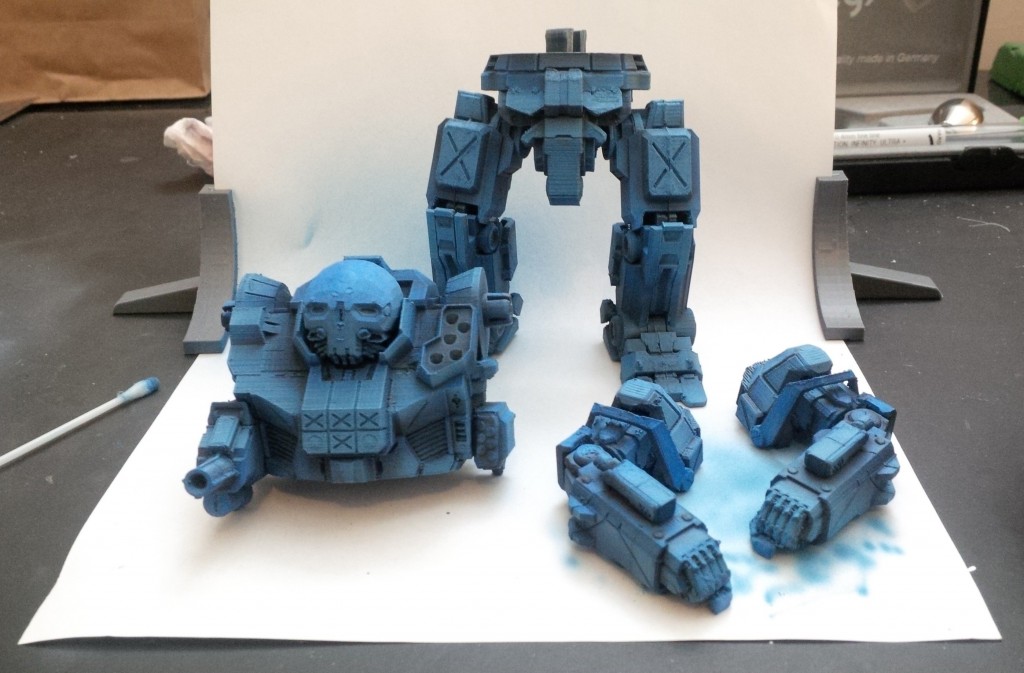 Brushed on the greyish parts with a brush to separate the tertiary colours. And basing the silver components. Because silver works well on grey, not so much blue.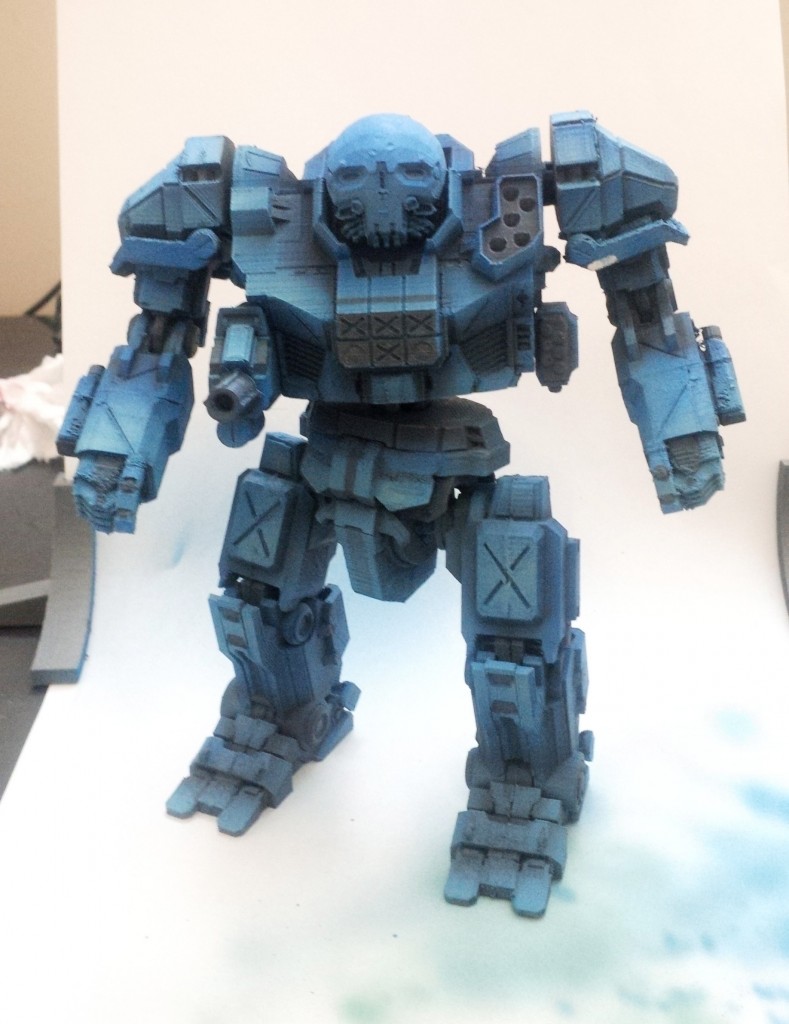 Basecoat secondary colour – white stripes! with brush. Lookin cool, but too clean.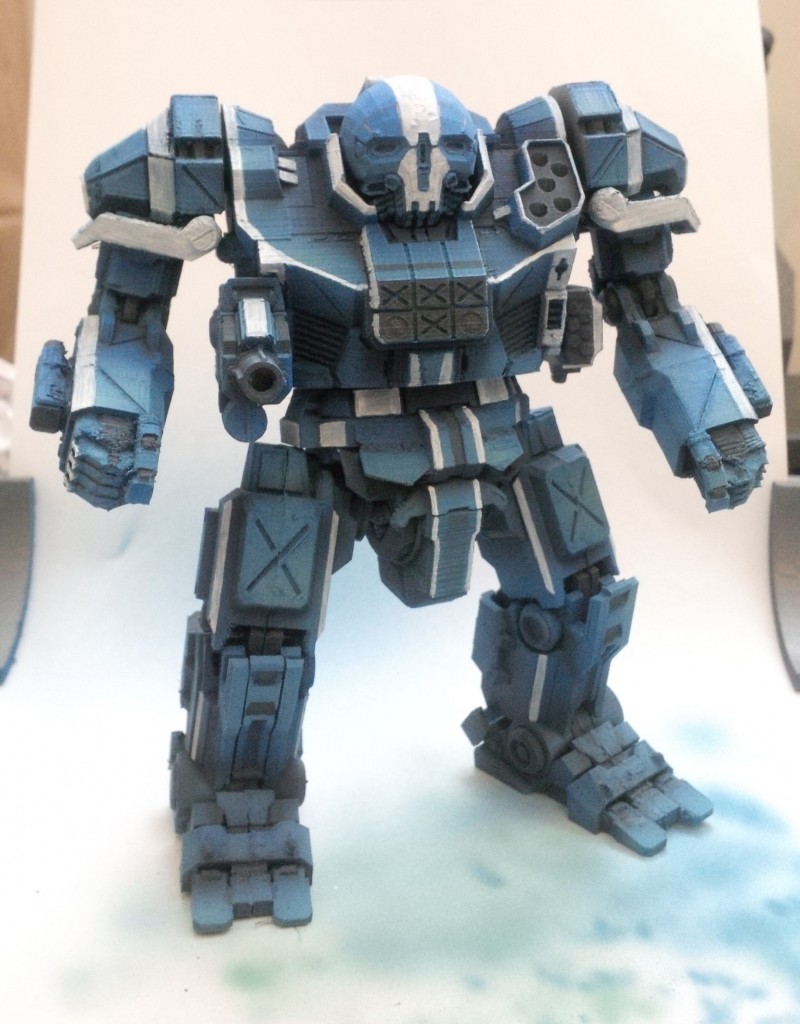 Sprayed the top with some light grey to dullify the blue a little bit. It was a bit extreme. Some brown on the bottom to simulate mud/dust.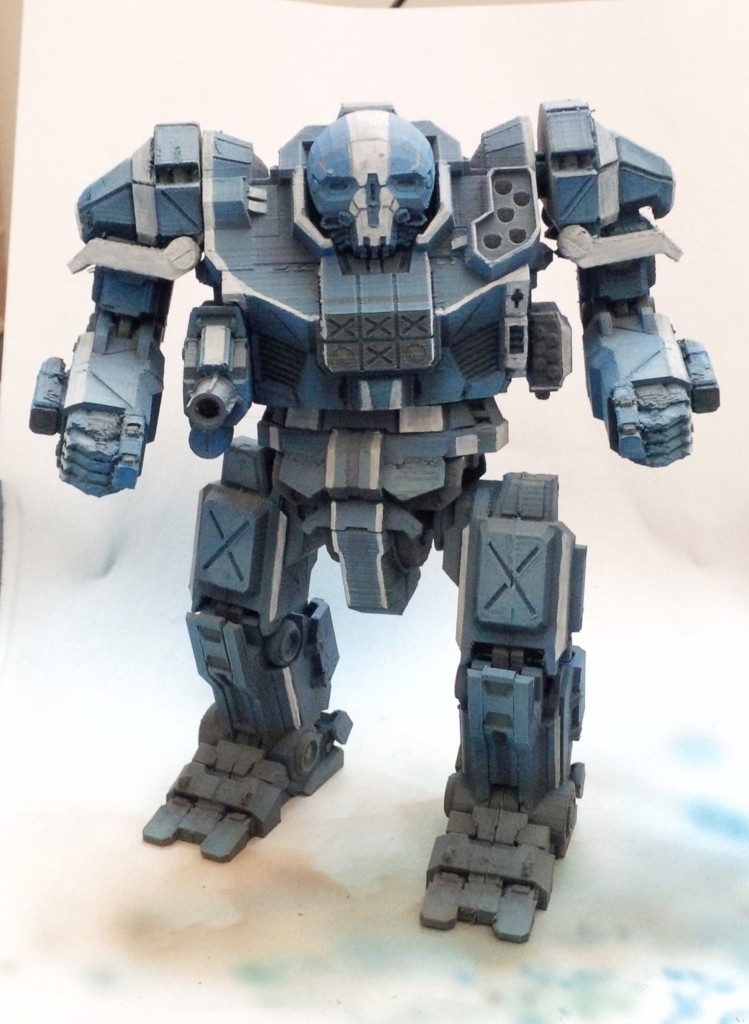 Black washed the grooves for additional contrast and wear.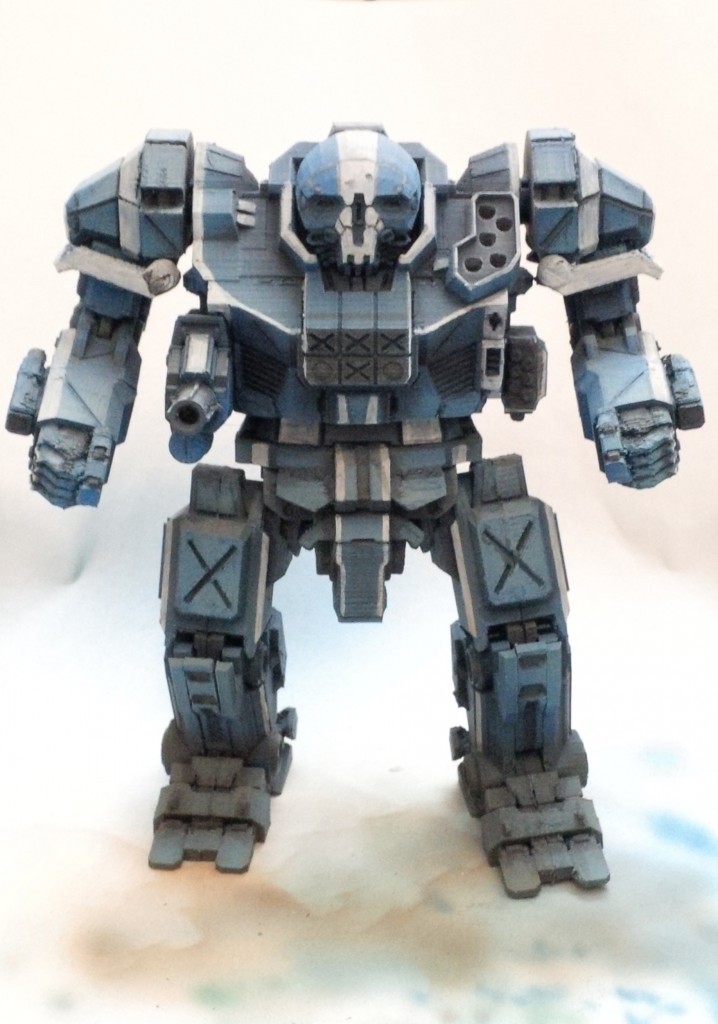 paint chips and additional weather and wear added selectively with silver mixed with grey, and then silver again for the really raw spots.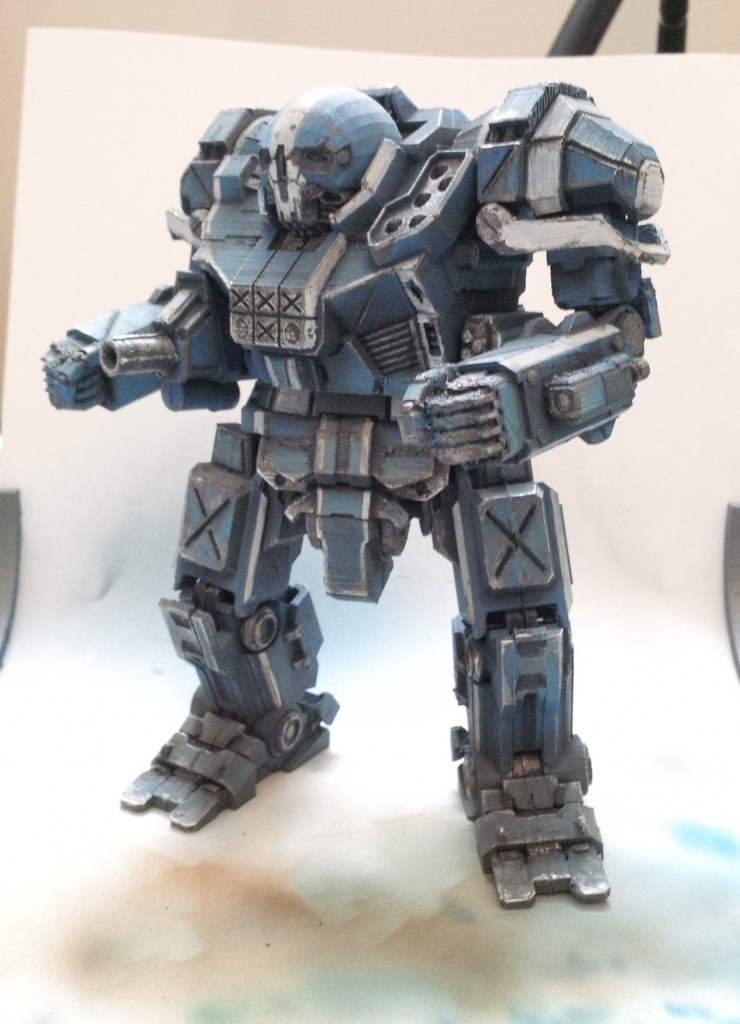 Almost done!, just need final details. Adding brown rust on rusty spots.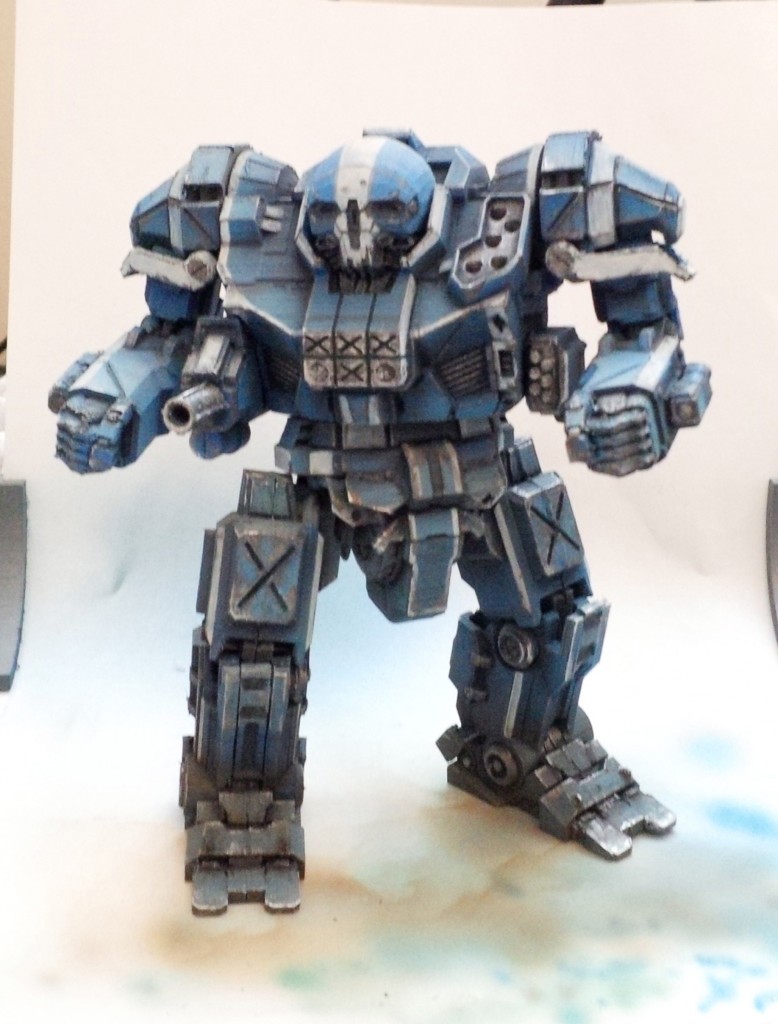 And finally some touchups, red eyes, green laser lenses with gloss. A bit more scratched panels on the head.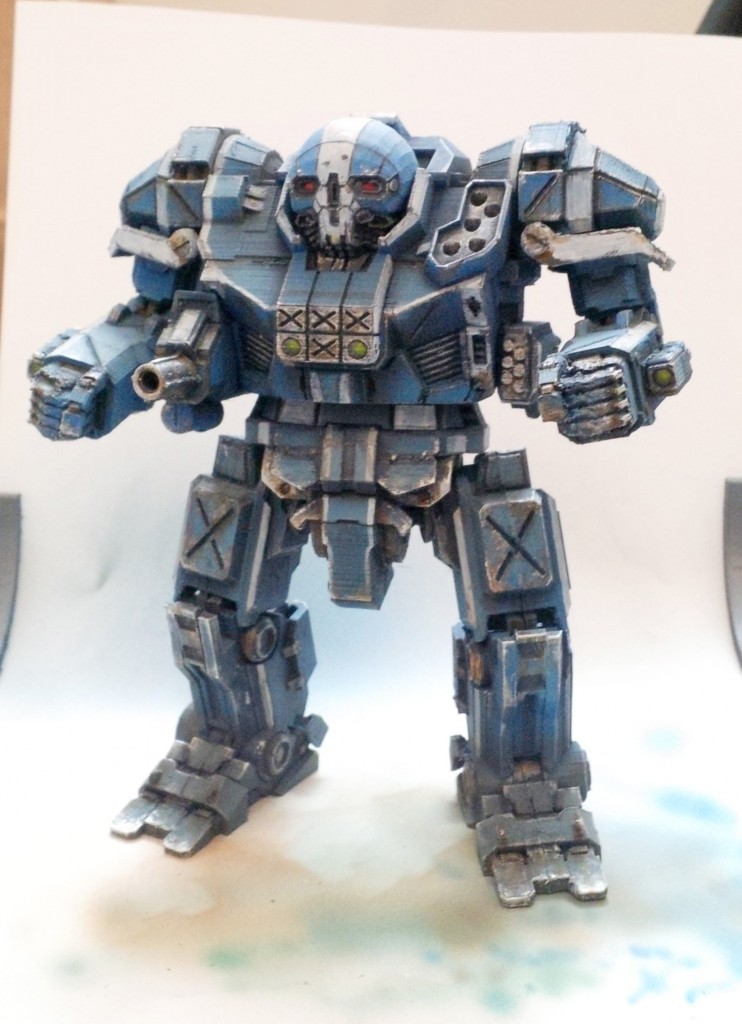 DONE!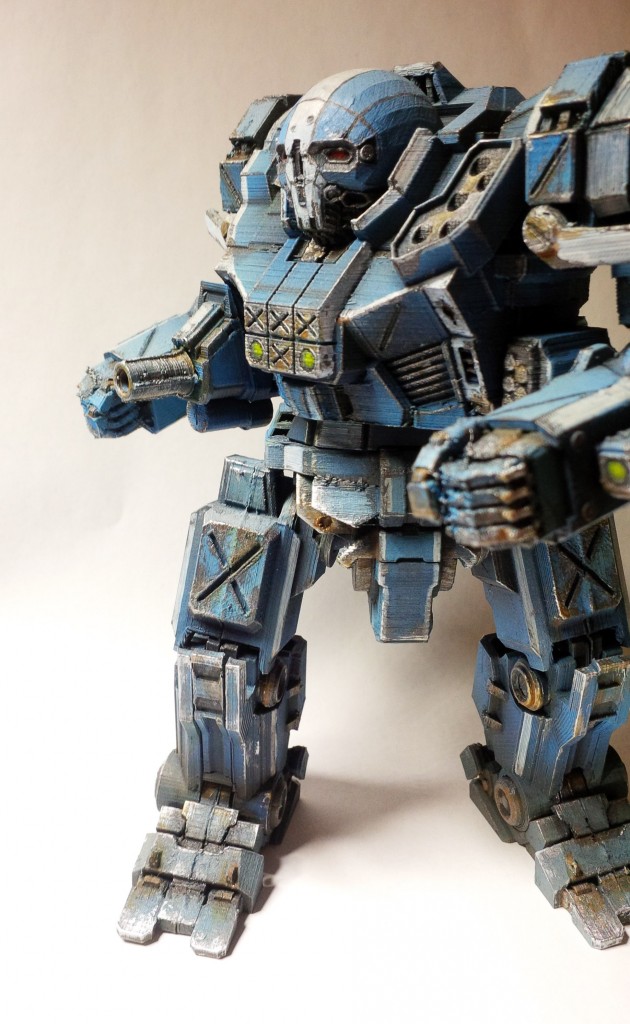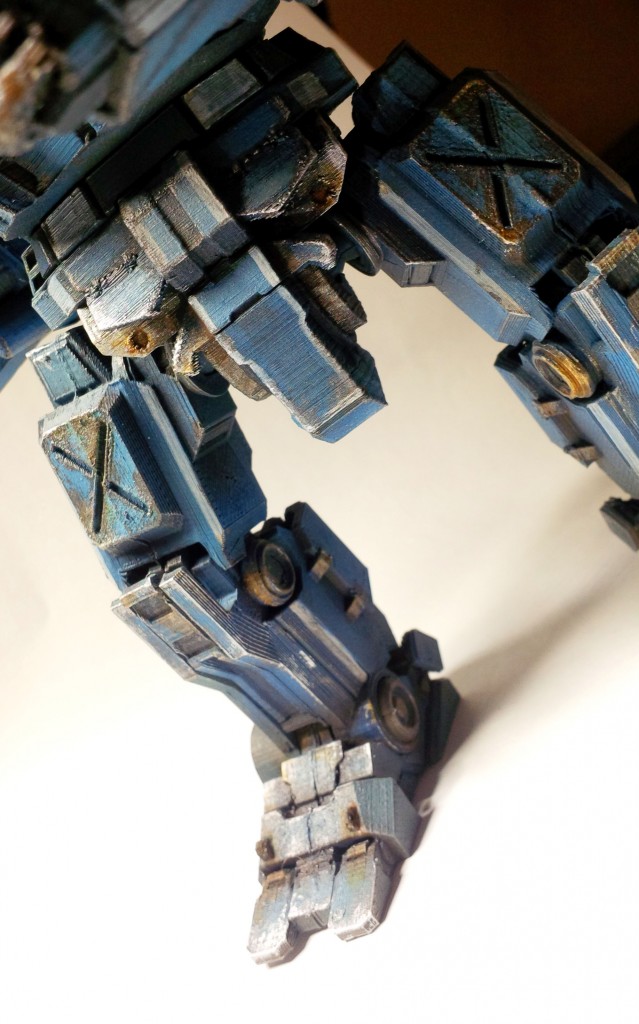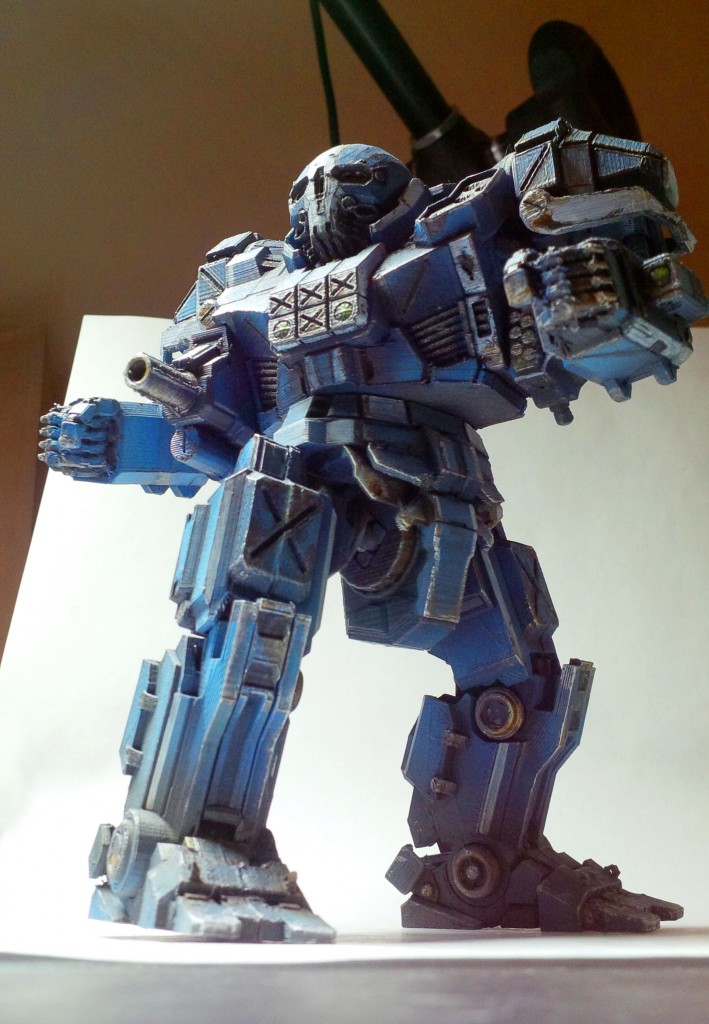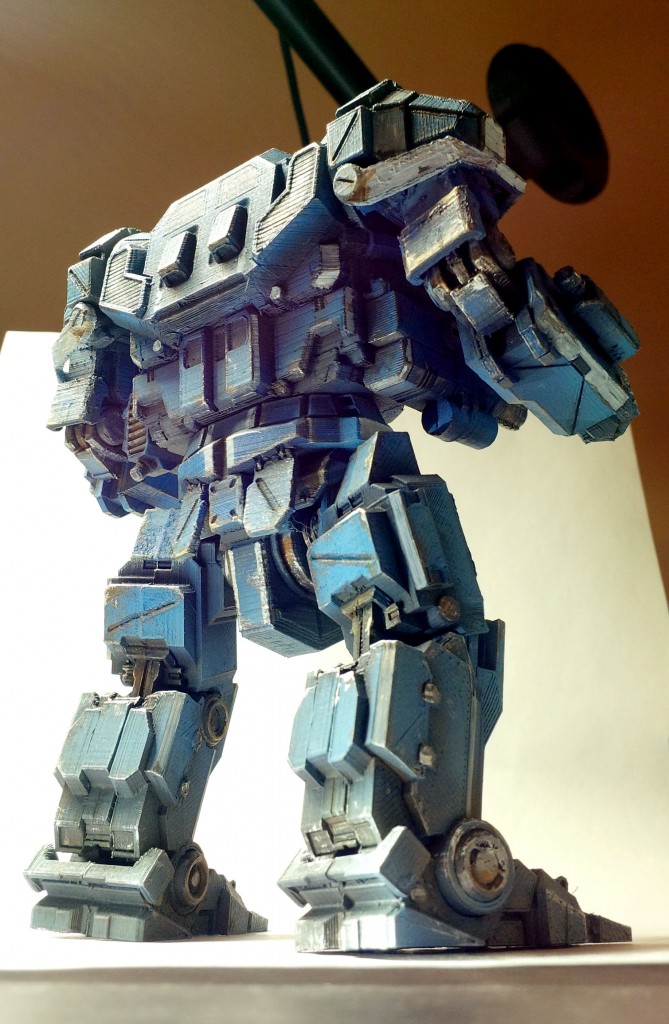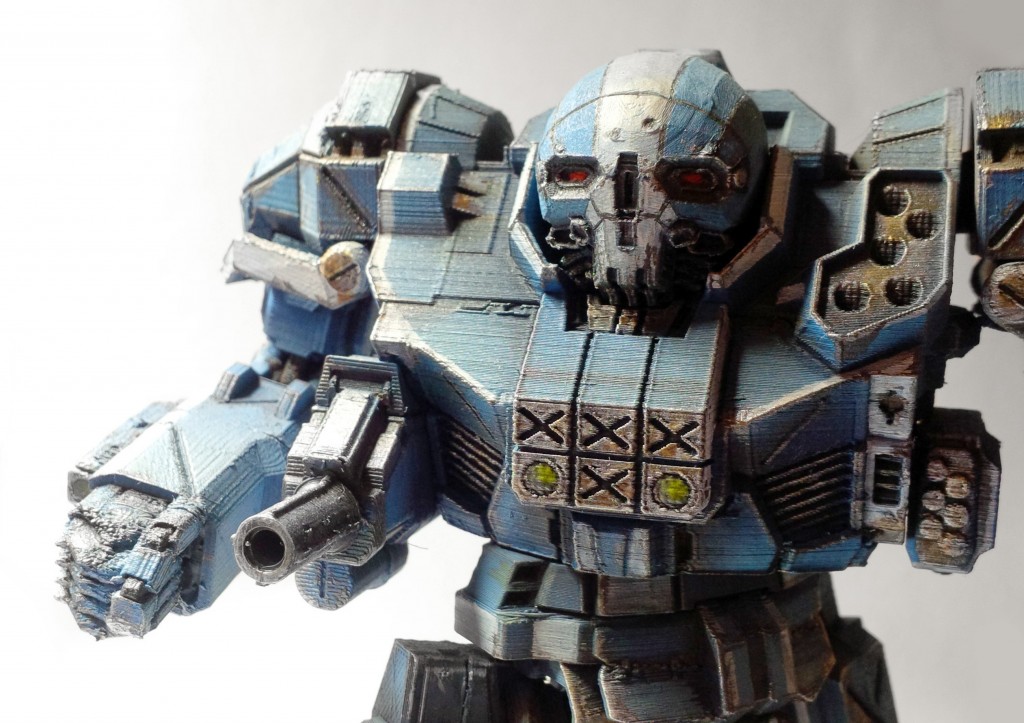 Definitely a more enjoyable experience painting with an airbrush. Faster, and better result! Used a combination of Vallejo Model paints, Citidel paints, artist acrylics (those big bottles for crafts) Basically whatever works.. it all seems to spray fine on my airbrush if thinned enough. Artist paints causing the most clogs, but by volume the most inexpensive.