Two awesome battle scenes made with 3 physical custom painted 3D printed models.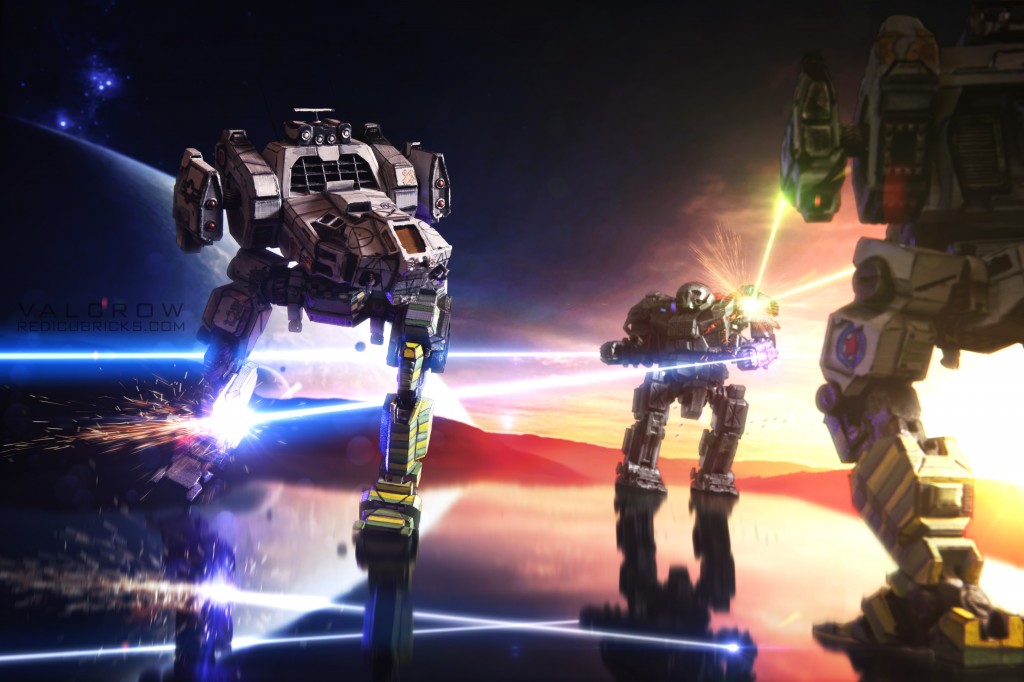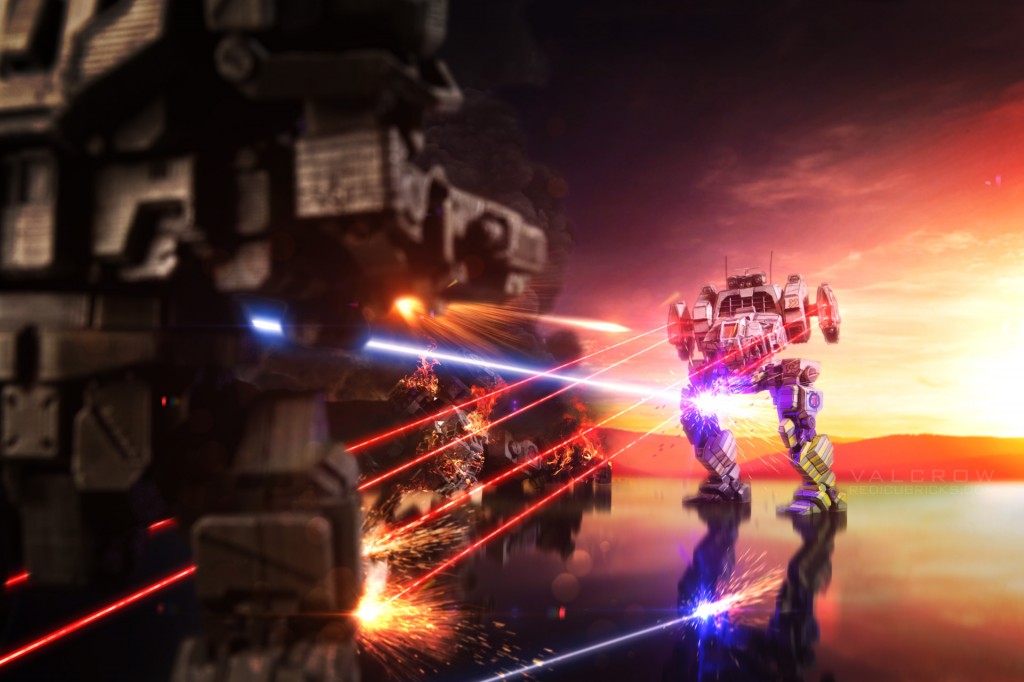 A few months ago I posted a few photos of Valcrow's Gen 2 Atlas model with effects done with real lasers and a fog generator.  If you missed that see
here
. Since the unveiling of the
Sarah Jenner project
, we have a few extra models to work with and naturally we just had to do a combat scene with them.  (Lets face it, this is all we ever want to do with models and toys.  Not to mention the pew pew laser noises we make when we're playing with it.) We decided that 3 models were the max we could use for a realistic scene due to the scale difference between the mechs.  The Sarah Jenner model is 1:60 scale and since the Atlas is not, they were about the same height physically.  Photo for scale below.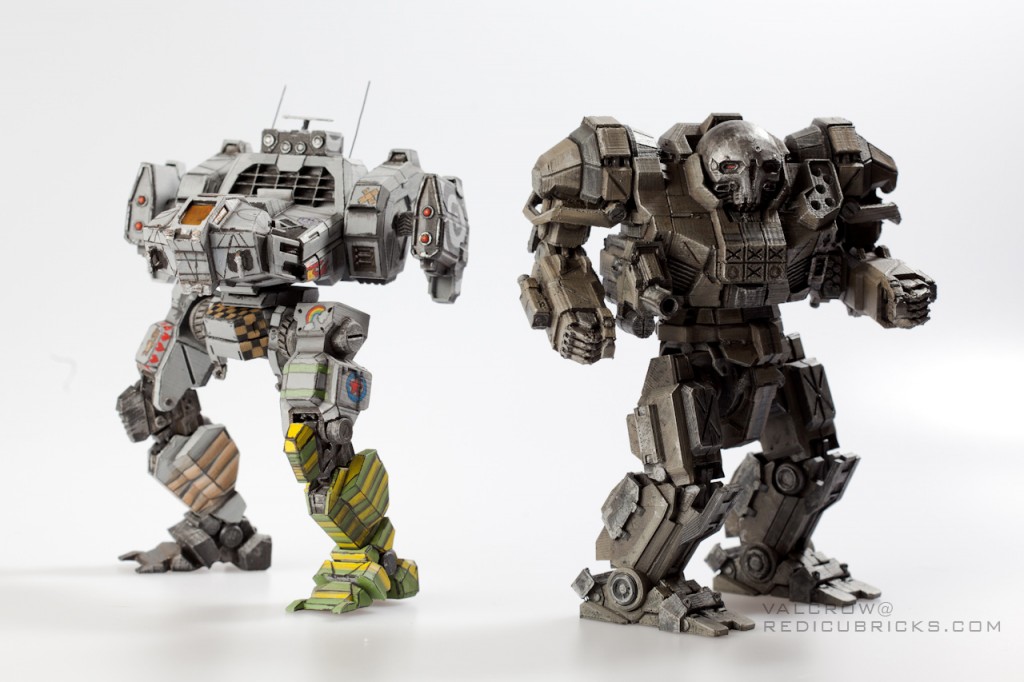 The goal was to do as much work as possible on the front end with photography and then really enhance it with Photoshop since we weren't 100% happy with the results of the lasers from the previous shoot.  After fiddling around with placements of the different models, we came up with 2 setups we liked that looked realistic and dynamic. The background is actually a 50″ plasma TV and the floor the mechs sit on is a piece of glass supported right up to the TV.  Models were lit by a 1×1 LED panel as a key and smaller spot LED as a highlight.  As before, we used the artic blue wicked laser and a green laser positioned on the mechs for realistic lighting.  A painstaking process to ensure none of the light sources reflected off the TV screen.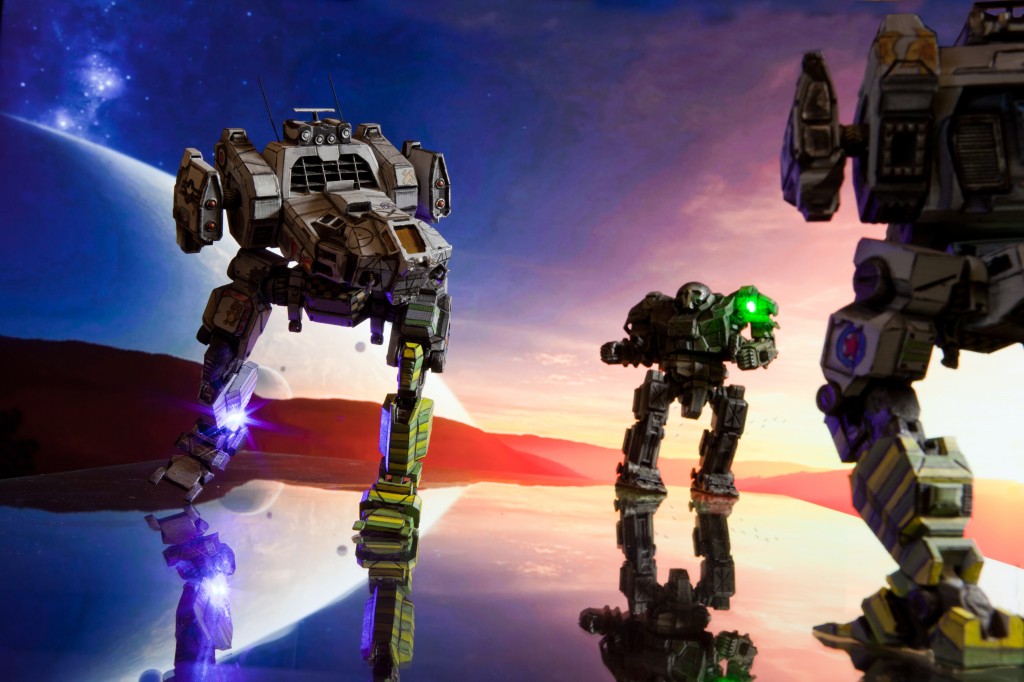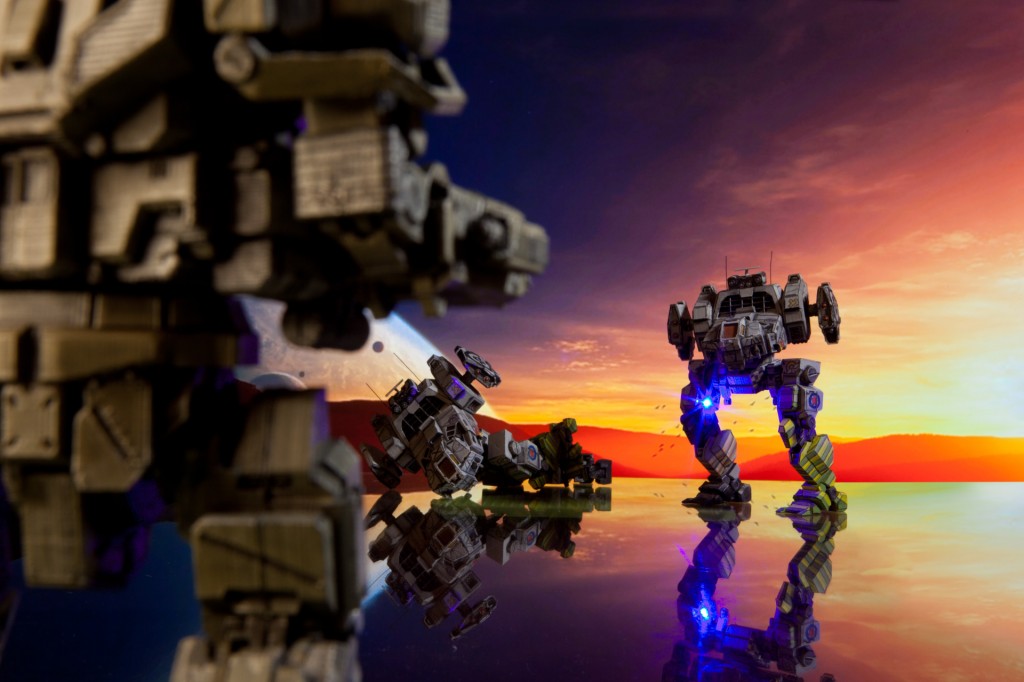 The above are the straight out of camera shots.  As you can see the final edits really complete our concept.  Extending the floor, added blurring, and of course explosions, fire and lasers done in Adobe AE.  As well as bringing out some additional details from the mechs in Pshop.  All masterfully implemented by Valcrow as well. Anyways, hope you guys enjoy the two sequences.  Let us know what you think! ***  As a bonus and because these are too gorgeous not to be printed, I will be gifting out the 2 battle scenes in 8×10 prints hi-rez prints to a randomly selected person who posts a comment here.  Winner will be selected by Nov 15th  5pm EST.  Open to the Universe as long as shipping it to you doesn't exceed $20CAD ***